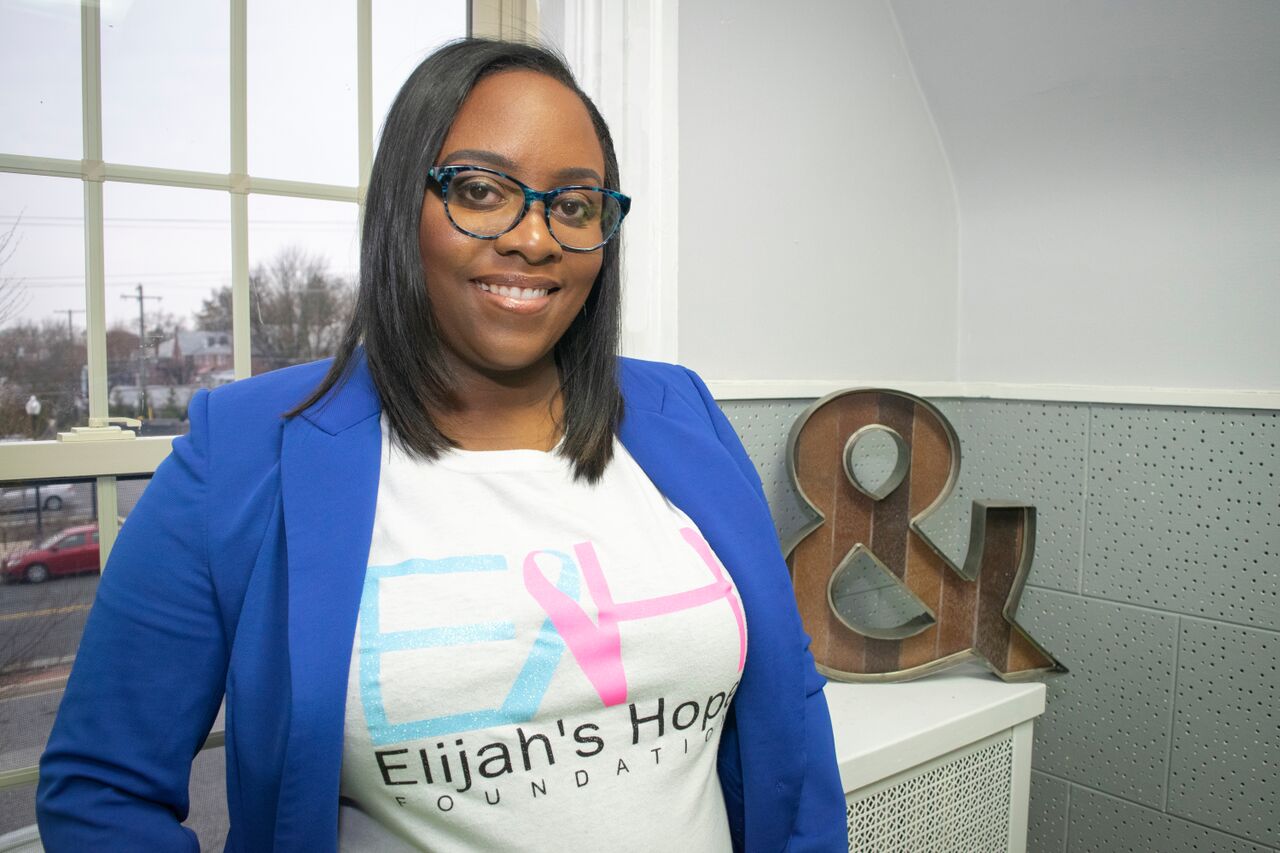 Rainbow Connection
Tamira Dunn is helping other Angel Moms connect and heal after the loss of a child.
By Jessica Bizik
Photography by Chris Crews
Four years ago, Tamira Dunn suffered a miscarriage at 15 weeks on October 15, which also happens to be National Pregnancy and Infant Loss Remembrance Day, established by President Reagan in 1984.
"I thought it was a strange coincidence—and I knew something positive would have to be birthed from all this pain," says the founder of Elijah's Hope (the foundation she started in her son's honor), which provides strength, support, and resources to women who have experienced miscarriage and other early child loss.

Tamira says there is a consistent lack of understanding and compassion for women who have very early miscarriages—with many people, including health practitioners, not grasping how traumatic it can be.

"At 15 weeks, I left the hospital with a packet of information, not a memory box with footprints, or a little hat or blanket," she says. "They just wrapped up my baby's remains in a white towel, like they were nothing of significance."

In fact, the nurse on duty almost refused to let Tamira see her son at all—instead Googling photos of "15 week old fetuses" and showing them to her on a computer screen.
"That's the kind of thing many Angel Moms can relate to. You carried life inside of you. You were someone's mom. You're still someone's mom. And no one should make you feel otherwise," says the University of Baltimore graduate, who has a bachelor's degree in Human Service Administration with a minor in Family Counseling.
Tamira benefitted from individual therapy and journaling after her miscarriage—and, for three years, she worked as a program manager for Roberta's House, a family grief counseling center, before taking on her current role as a Family Service Coordinator for The Judy Center. But her saving grace was connecting with other Angel Moms on Facebook, which was a tremendous help on her healing journey.
"Through social media, I met women from all across the country, who became my daily support system and some of my closest friends. It's almost like we have our own sorority," she says.
That's what inspired Beauty for Ashes: MyAngel App, an online platform Tamira plans to develop for Angel Moms around the globe. The app will include an "add a friend" option, so women can build their own circle of trust, as well as providing virtual support groups led by trained grief counselors, and professional development opportunities for staff. Tamira also hopes to partner with hospitals to provide on-call support and care packages for women who lose a baby before 20 weeks.
"Once you're an Angel Mom, you're always an Angel Mom—and it really helps to know other women who've gotten through it to give you hope," says Tamira, who now finds daily joy in raising her two daughters: Reagan, 2, her "rainbow baby" (a child born after the loss of an angel baby), and Aaliyah, 3, whom she has been raising since she was 5 months old.
"I just love their little personalities! I love taking them to dance class, hearing their stories when they get home from school, just being their caregiver and their biggest role model," she says. "I'm doing all the things I never thought I'd get to do as a mother."