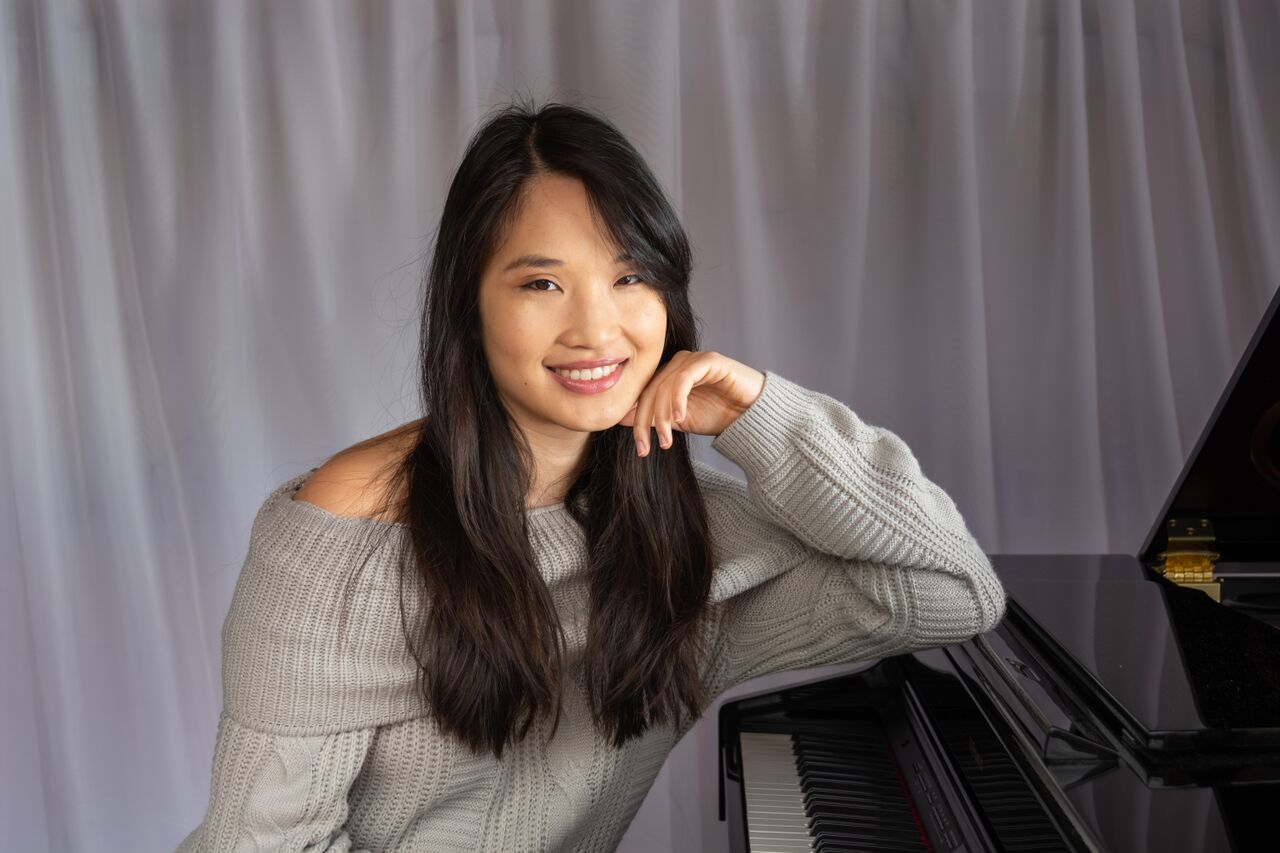 Rebels with a Cause
Prizewinning pianists, Susan Zhang and Nick Luby, are democratizing classical music by taking it on the road.
By Jessica Bizik
Photography by Chris Crews
"Sometimes people are surprised to find out how 'normal' we are," says Susan Zhang, a Hip Hop-listening, Netflix-watching millennial, who also happens to be a classical pianist—and co-founder of The Concert Truck, with her boyfriend and creative partner, Nick Luby.
"After being in conservatory life for a long time, I started to feel like when I would speak with people who were not musicians, there was this perception that I was out of touch," she continues. "Some people think classical music is elitist and hyper-intellectual, but I think anyone can appreciate a great performance and be moved. Part of our responsibility is to help people feel open to it."
"We both have a very raw, emotional connection to music," adds Nick, who met Susan in grad school at the University of South Carolina, where they both studied with the same piano teacher. "As someone who grew up having wonderful musical experiences with the people I love, I really wanted to share that with a wider audience—but in a fun way, on their own turf."

Two years ago, the couple converted a 16-foot box truck into a fully functioning mobile concert hall, complete with lights, sound system, and a piano. The Concert Truck has since popped up at unexpected places all across the country: schools, parks, shelters, farmer's markets … anywhere you can think to park a truck. Last November, they participated in the Party at the Polls on Election Day, performing for voters at Impact Hub on North Avenue. And once, they even surprised a local blogger by rolling up in front of his Federal Hill row home, after he invited them to a party on Instagram.
But if you ask the musicians to name their most memorable (read: mind-blowing) Concert Truck experience (so far), they both say performing at the Charm City Night Market.
"Before we showed up, we had no idea that thousands of people were going to be there," says Susan, with residual anxiety in her voice. "They were blasting popular music for this massive crowd. All of a sudden, an emcee starts yelling, 'Are y'all ready for some classical music?' It was pretty terrifying. I was thinking, 'Oh my God. This is going to flop.'"
But guess what? By the end of the 30-minute performance, the crowd was screaming like Drake was on stage. Not just polite clapping and Bravos, but really cheering for more. "It was bizarre and beautiful to me," says Susan.
She and Nick always "go in with the same program and spiel" no matter where they are performing. "We don't water things down—or do any more or less for any audience, no matter how unfamiliar they might be with the repertoire," she says.
"Sure, we've had to ask ourselves some philosophical questions," Nick adds. "Like, when someone is struggling to pay rent or even find food, how much is music worth at that point? But we believe when when times are at their toughest, people still need experiences of art and human expression. It's a dignified thing to be performed for. It's meaningful for us to be able to provide that and to see how much people appreciate and connect with the music."