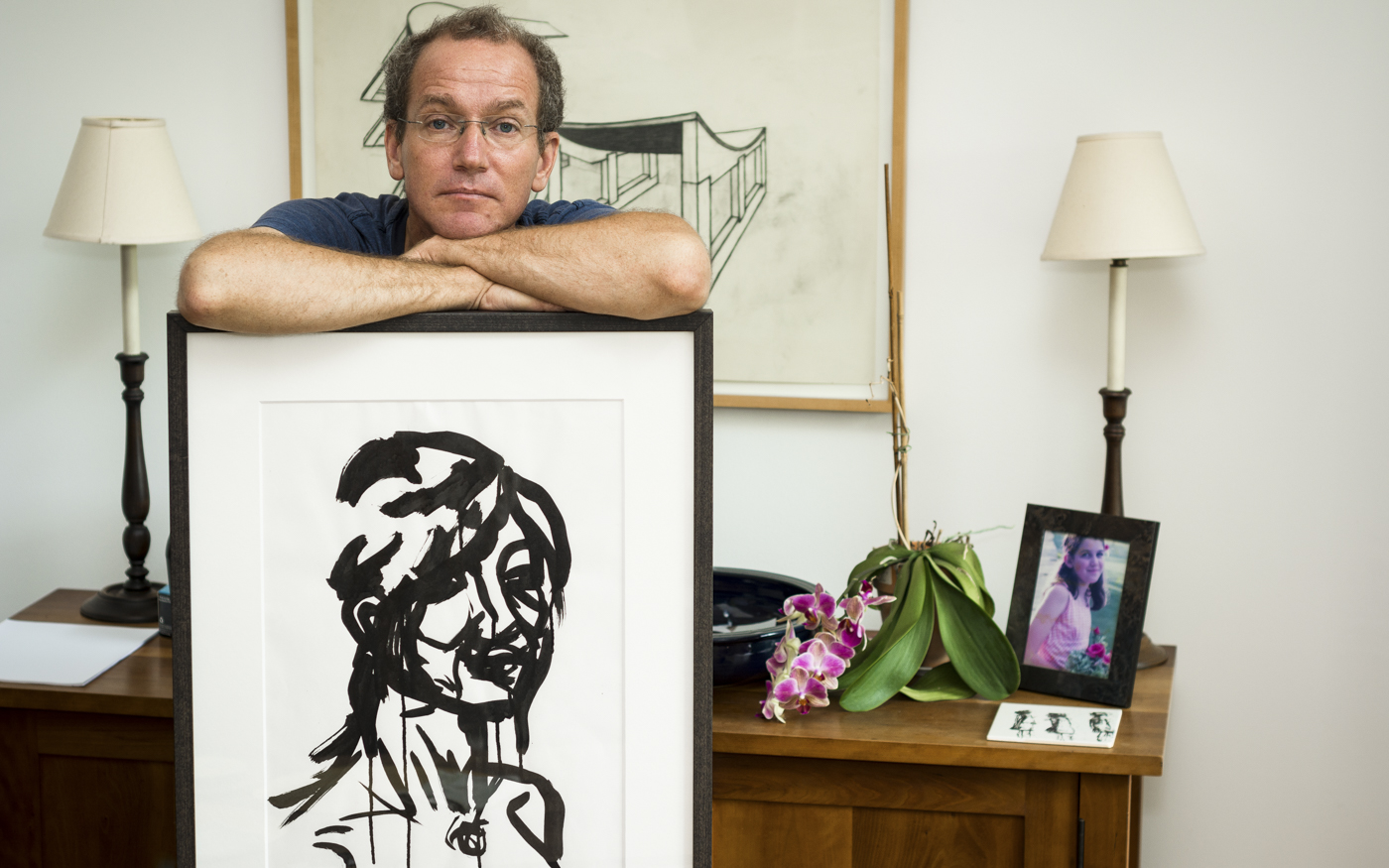 Name: Peter Bruun
Innovation: An arts festival focused on reducing stigma around addiction and mental illness
Age: 51
Home: Glen Arm
Occupation: Artist, curator, educator
Hobbies: Running, reading the Sunday New York Times
Using art to educate about addiction
An arts festival focused on reducing stigma around addiction and mental illness
By Michael Cross-Barnet
Photography by Chris Crews
After Peter Bruun's 24-year-old daughter, Elisif, died of a heroin overdose in February 2014, he knew he needed to honor her memory by finding a way to help others who suffered from drug addiction and mental illness. And he knew that art was going to be the vehicle for doing it.
The New Day Campaign is, in Bruun's words, "an arts-based initiative to challenge stigma and discrimination associated with mental illness and addiction, making the world a more healing place." That's a tall order, and Bruun's plans are ambitious: a rolling festival of 16 art exhibitions and 60 public events in and around Baltimore from Oct. 1 to Dec. 31, ranging from installations to lectures to a film series.
The most important way to overcome stigma is to bring it out of the shadows.
Tragedy arrived at a pivot point for Bruun, then 50 and having recently spent five years running a program he founded that used art to bring people together around ideas, partnering with schools, museums, and social justice organizations. He was a successful, middle-aged artist trying to figure out what was next for him.
"I had a lot of career behind me, I've accomplished a lot, and I was like, 'Now what?' Bruun says. "When she died, I knew what the 'now what' was.
The New Day Campaign began with a blog post Bruun wrote in the days after his daughter's death, in which he shared his grief as well as his hope that society was beginning to understand addiction as a disease rather than a character flaw — and his concern about the persistent harm that stigma continues to generate. "The most important way to overcome stigma is to bring it out of the shadows," he says.
Bruun says his "cry for compassion and understanding" was met with an overwhelming response, as friends, acquaintances and strangers shared their personal stories with him. He was motivated to begin tapping his large network of contacts in the worlds of art, education, behavioral health and nonprofits. Toward the end of 2014, 80 people attended an organizational meeting for the New Day Campaign, and plans were soon in the works for a series of exhibitions and events featuring "art with stories behind it to humanize, build understanding, and generate compassion," Bruun says.
The dozens of public events will include lectures, discussions and educational activities, some diving deeply into policy and advocacy — examining the issue of insurance parity for mental health care, for example. Themes such as the relationship between mental illness and creativity will be explored. The first exhibition, at Stevenson University, will be an immersive work that Bruun created in response to his daughter's death, featuring an audio collage of interviews he did with people who knew and cared about her.