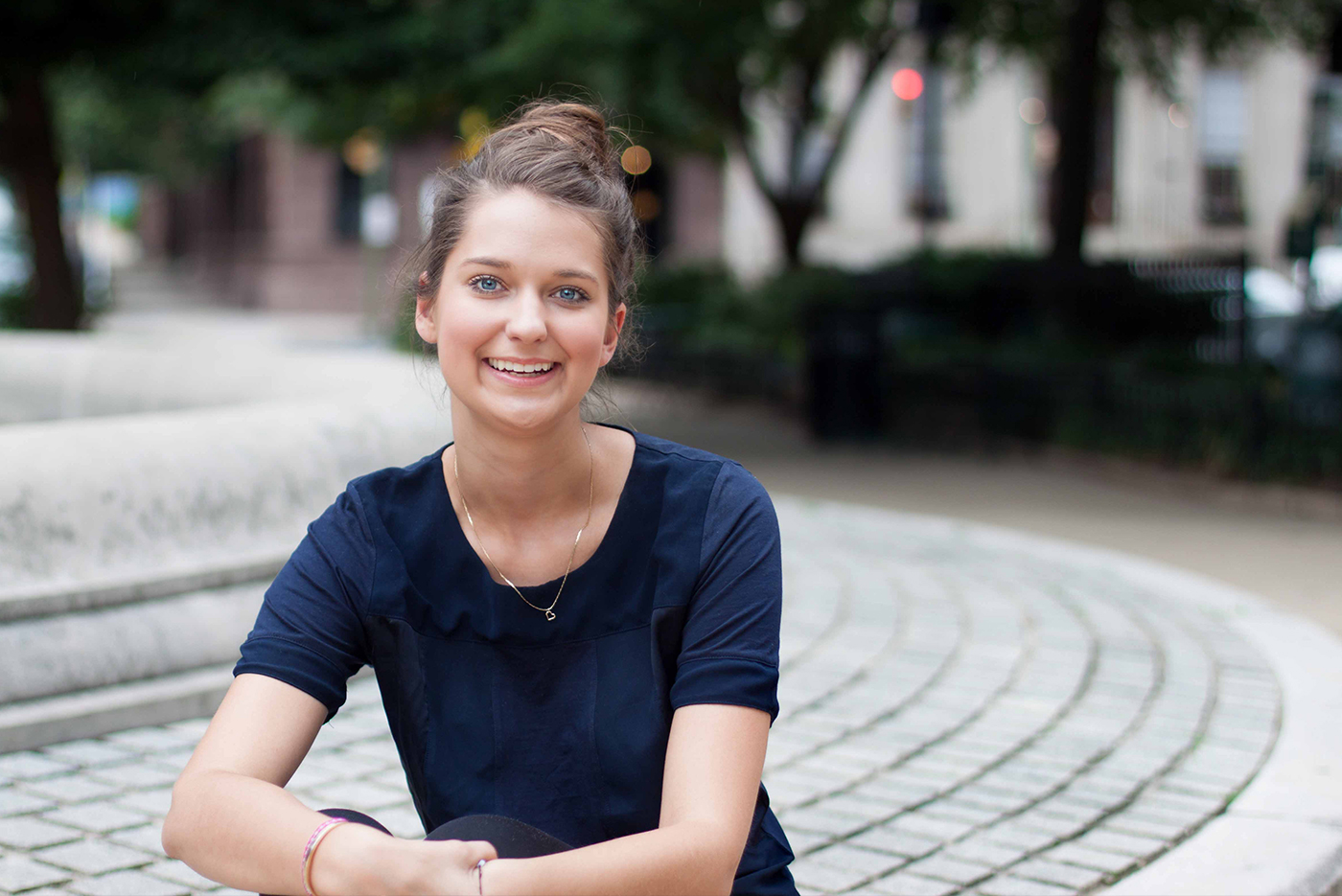 Name: Becky Slogeris
Innovation: A book for city students to spur civic participation and knowledge
Age: 26
Home: Mount Vernon
Occupation: Social design associate at MICA's Center for Social Design Hobbies: Yoga, Orioles games, reading about education
Putting Baltimore's history, and future, in children's hands
A book for city students to spur civic participation and knowledge
By Michael Cross-Barnet
Photography by Bill Dunn
As a volunteer in Baltimore's public schools, Becky Slogeris was dismayed that most students felt very negatively about their city. "They don't like Baltimore; their goal is to get out," she says. "There's no desire to stay and change things."
Slogeris, 26, thinks part of the reason is that those kids lack a sense of what makes their city special. That's why she created "My Baltimore Book," a tool to help grade-school students learn about Baltimore's unique history, characteristics and challenges.
Third grade is when city students are supposed to learn about history but it was clear to Slogeris that many are either not getting much information or are not retaining it — or both. A graduate of the social design program at MICA who has experience writing curriculum, Slogeris wanted to create something interesting and engaging for kids, as well as informative.
If things are well designed and put together in a compelling way, people want to use them.
"I believe if things are well designed and put together in a compelling way, people want to use them," she says. "Design should make a tool easy to use."
The interactive book is divided into units such as "People," "Housing," and "Transportation," and concludes with an "Action Plan" section. It is written in simple language that a grade-schooler can understand, but it also challenges readers with words like "gentrification" and prompts them to make choices, for example by comparing the benefits of cities and suburbs and by asking, "What would you do with all the vacant houses in Baltimore?" and "Why are some places still segregated even though the law prohibits it?" Using simple graphic designs, photos, maps and charts, it offers primers on the city's history, economy, architecture and environment, carefully blending positive stories with discussion of urban problems.
Slogeris delved deeply into Baltimore history, through her classes at MICA and by reading extensively on her own and consulting with local teachers and historians.
The book was a hit at Montebello Elementary School, where Slogeris worked with a third-grade teacher to make sure the language and concepts were age-appropriate. Now Slogeris is trying to get the book accepted as part of the third-grade curriculum districtwide. She may have an opening: The school system has recently reworked its social studies curriculum for fourth and fifth grades, and third grade is the next to be reviewed.
Putting "My Baltimore Book" in the hands of every city third-grader — along with professional development for teachers in how to use it — is more the beginning than the end of Slogeris' vision, though. Eventually, she'd like to see versions of the book tailored for middle and high school students too, with increasingly complex and detailed explorations of its contents.