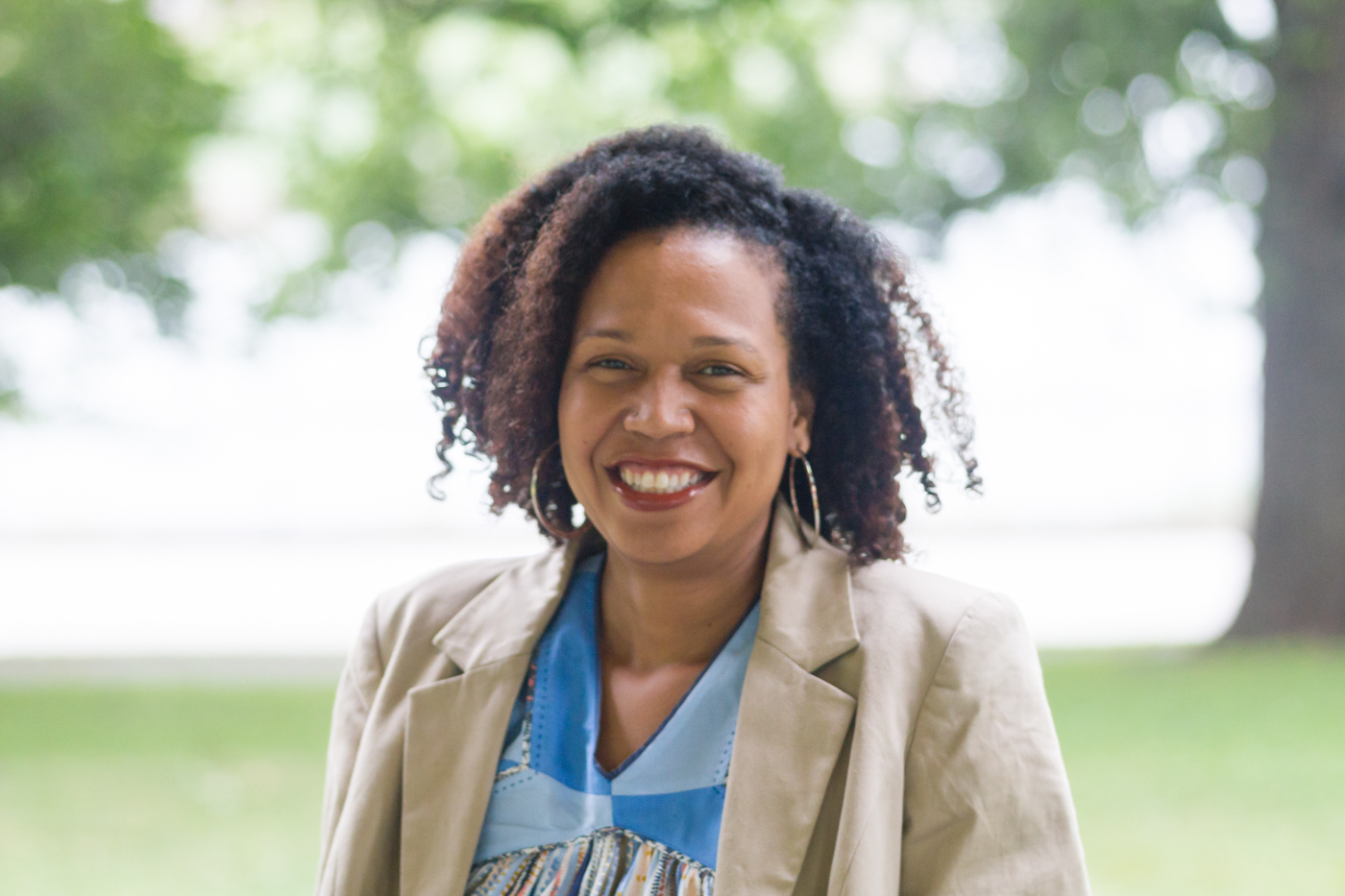 Name: Keisha Reynolds
Innovation: Creating "global citizens" by expanding students' minds through storytelling and travel
Age: 40
Home: Hanover
Occupation: Government communications
Hobbies: Reading and writing fiction for children
Inspiring students through stories and travel
Creating "global citizens" by expanding students' minds through storytelling and travel
By Michael Cross-Barnet
Photography by Courtney Trusty
Two "Eureka moments" led Keisha Reynolds to what she calls Global Hands, an initiative to expose Baltimore schoolchildren to inspiring stories from around the world and then send them to a foreign country to put their own problem-solving ideas into practice.
One of those moments came when she was working for the Jane Goodall Institute and met a man who amazed her with his tales about how he had bred and trained rats to detect land mines or sniff out tuberculosis. Listening to him, Reynolds realized that she wanted to "tell inspirational stories in a global way."
The other revelation came when she invited a West African friend to meet with a group of middle-schoolers at Baltimore's Agape House, where she was a volunteer. Although the woman wore traditional dress and had a strong accent, none of the children could comprehend that their visitor was a foreigner. "The kids thought maybe she was from East Baltimore — maybe D.C.," Reynolds said.
I want to take a group of under-resourced youths and create global citizens out of them.
Reynolds, herself well-traveled, began to think about how she could expand the horizons of youths who had so little sense of the world and its possibilities. "There's tremendous benefit in travel," Reynolds says. "I want to take a group of under-resourced youths and create global citizens out of them."
Reynolds is consulting with educators to create a curriculum of learning modules for high school sophomores and juniors centered around the stories of people such as Bart, the rat breeder, or a woman from Baltimore who has lived in Nicaragua for 20 years and founded a community organization that has helped hundreds of young people there. The idea is to stretch the students' minds into places far beyond anything they are familiar with, and in the process instill in them the notion that they, too, can achieve something worth emulating.
The capstone of the program will be a trip to a foreign country; Reynolds was hoping for Africa but is now leaning toward the Caribbean, which is closer and less expensive. During the trips, the students will implement service projects developed during the year, with an eye toward repeating the projects or applying their lessons back in their local communities.
Global Hands weaves together Reynolds' love of world travel with her passion for storytelling. Language has always been a central focus for Reynolds, who holds degrees in English and professional writing/mass media and currently works in government communications. She writes poetry and fiction, has done freelance reporting, and briefly published her own magazine in the late 2000's.
"I'm a storyteller at heart," the Baltimore native says. "What I want to share and bring to the world is how one person … can make a huge difference in people's lives."