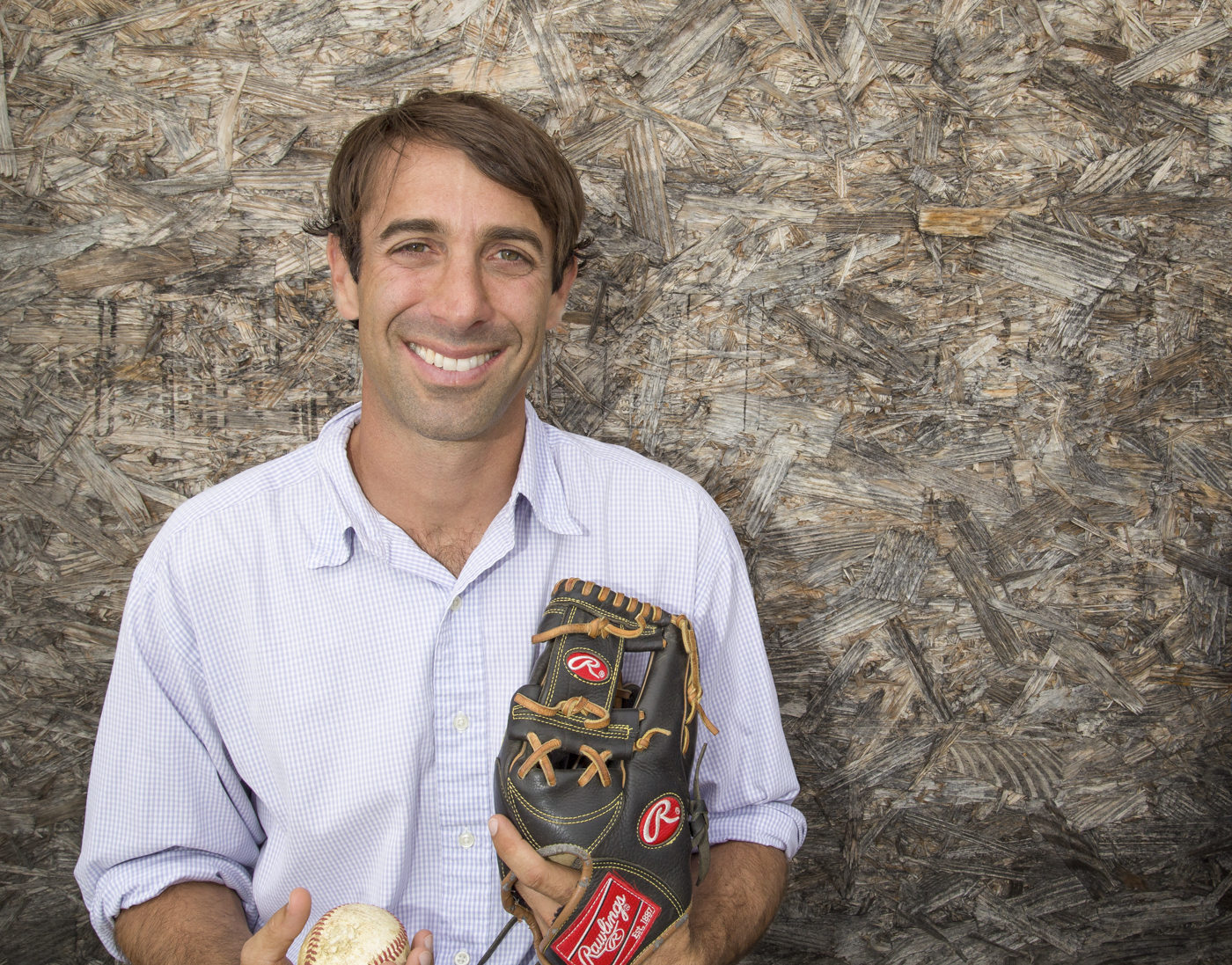 Name: Michael Rosenband
Innovation: Youth baseball as a catalyst for community development in West Baltimore
Age: 44
Home: Butchers Hill
Occupation: Coach, family business
Hobbies: Traveling, hanging out with his son
Community development through youth baseball
Youth baseball as a catalyst for community development in West Baltimore
By Michael Cross-Barnet
Photography by Irv Freedman
Michael Rosenband is swinging for the fences. His ambitious goal is to bring a Major League Baseball Urban Youth Academy to West Baltimore to serve as a center for athletics, health and education. But he also plays small ball: coaching young men in skills from catching a pop-up to starting a business; working to install a real baseball field in a neighborhood that desperately needs one; even reimagining the way the city does vocational education.
Rosenband, 44, moved to Baltimore in 2010 after a career in private equity in New York City that he found lucrative but unfulfilling. "My firm would buy firms in trouble and turn them around," Rosenband says. Now the troubled entities that he's working to breathe new life into include schools, ball fields and neighborhoods.
The answers will come from the people who are living it and doing it and breathing it every single day.
As a school volunteer, Rosenband — a former high school football player — quickly realized he could reach students through a shared love of sports. After a season coaching football at West Baltimore's Carver Vocational-Technical High School, Rosenband was asked by the athletic director if he'd consider coaching baseball, too.
"He said, 'Here's the deal: The majority of these kids haven't played, their baseball IQ is close to zero, the field is two miles away, and we can afford to bus you exactly one time to practice. What do you think?"
Rosenband embraced the challenge, proceeding to empower his players to tackle these problems and many others. They opened a bank account and learned to carefully manage their scarce resources, purchasing a van on CraigsList to address their transportation issue. He added information about health and wellness. Despite a deeply unpromising start, the players learned and improved quickly, eventually winning a game in the state playoffs.
Then came bolder plans and bigger objectives: launching a business, trips to New York to research Negro Leagues history, applications to Coppin State University. Rosenband was dismayed that there was no clear pathway for students to translate their skills in things like masonry and carpentry into real-world jobs — so addressing that disconnect became another goal. Soon, he was bringing students to nearby Easterwood Park, where they put their vocational skills to the task of building a much-needed baseball field there.
That didn't come to fruition, but Rosenband is undaunted. He began reaching out to community organizations and the local James Mosher Little League, building relationships for the larger project of fusing baseball with community development. He still hopes that, if residents push hard enough, Carver will get its baseball field, and that Baltimore will someday get the Urban Youth Academy it deserves.
"The answers come from the people who are living it and doing it and breathing it every single day," he says.