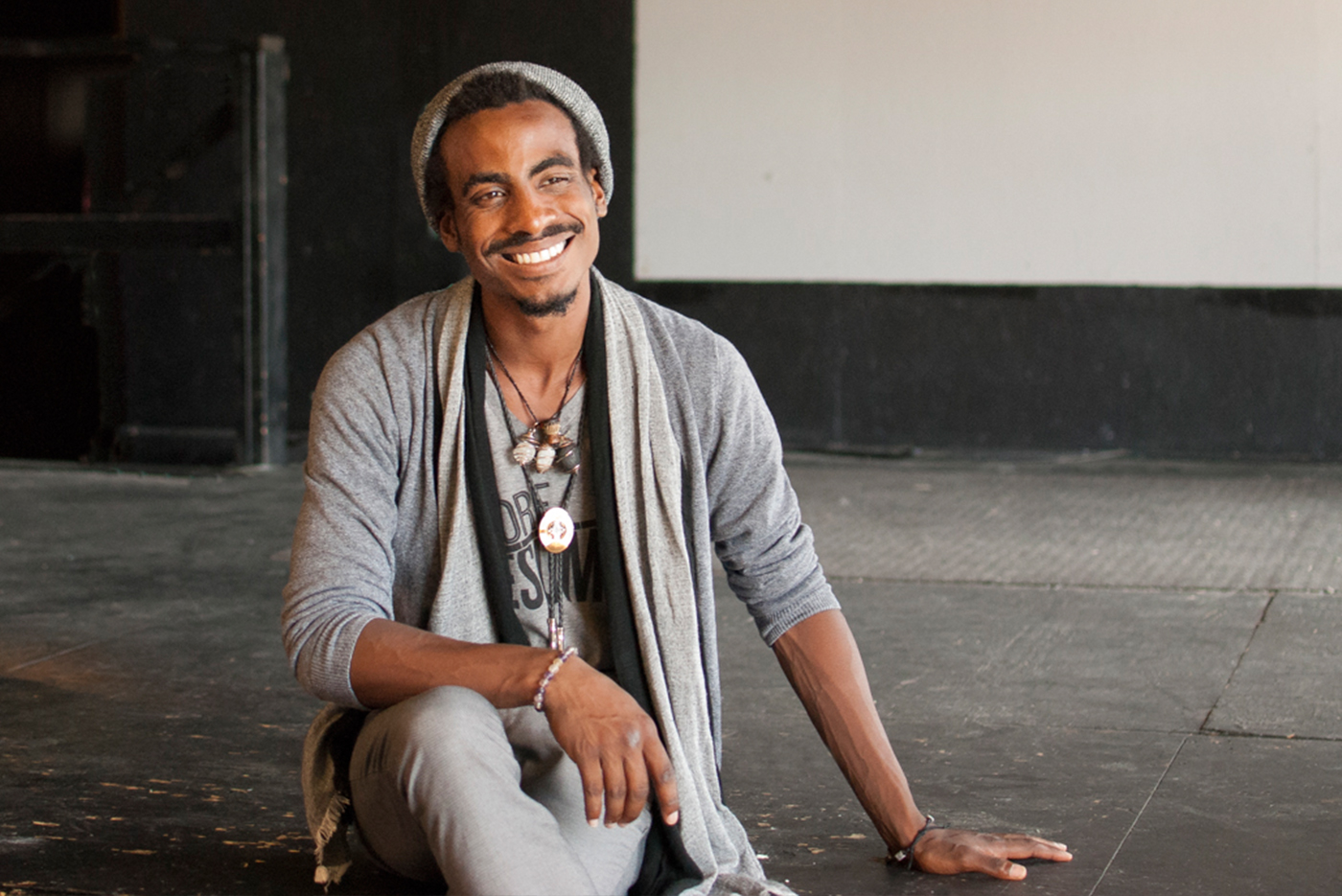 Name: Rashad Hawkins
Innovation: An initiative to promote art, activism and entrepreneurship for children and young adults
Age: 24
Home: Remington
Occupation: Musician and activist
Hobbies: Meditation, yoga, basketball, music
Fusing art and activism for young entrepreneurs
An initiative to promote art, activism and entrepreneurship for children and young adults
By Michael Cross-Barnet
Photography by Irv Freedman
Rashad Hawkins calls himself an "artivist," and the term — mashing up the words artist and activist — fits him well. Hawkins' life has been guided and shaped by both pursuits, and both are at the core of B-more Awesome, his effort to introduce Baltimore's young people to the intertwined worlds of social change, artistic expression and entrepreneurship.
Hawkins, an independent musician who makes his own videos and produces his own shows, knows how tough it can be for a creative person working alone. He sees tremendous potential for musicians and artists in Baltimore to achieve their potential and create social change by working together.
"There's a lack of community when it comes to cross-cultural collaboration, especially in the arts," he says. "There's a huge need for a coordinated effort to create systemic change through arts."
Arts are a powerful tool when it comes to movement building.
The B-more Awesome concept involves two parallel tracks. The first is a youth development and mentoring program for ages 11-17, in partnership with schools, that nurtures art and activism by teaching kids community organizing skills while having them work on a creative project related to an issue they care about. Environmental health, for example, is a growing concern for many young people, Hawkins said, pointing to the successful campaign to stop a trash-burning incinerator in South Baltimore in which many youths were involved.
The other track is a fellowship program for budding musicians ages 18-26, most with some criminal history, and is career focused: Participants will learn entrepreneurial skills while receiving artistic coaching, with the end goal of eventually launching their own business. The participants will receive mentoring in skills such as projecting a professional attitude in a meeting and creating a business plan.
What ties the programs together is Hawkins' determination that art, activism and economics can all feed off each other — and his concern that these things are not being taught in local schools. Hawkins uses the word "monetize" a lot; he wants young people to know that the music and art they create are not just tools for self-expression (although he does not minimize their importance for that) but potential career paths.
"I'm pretty ambitious," he says. "I know that, realistically, each business isn't going to turn into Def Jam Records, but we're going to work like they are."
For Hawkins, who helped organize opposition to a new downtown youth jail with the Core Alliance of Youth Leaders, improving conditions in local communities is never far from his mind. At the same time, he wants to build awareness about the power of art to help bring about social change.
"Throughout history, we know arts are a powerful tool when it comes to movement building," he says.