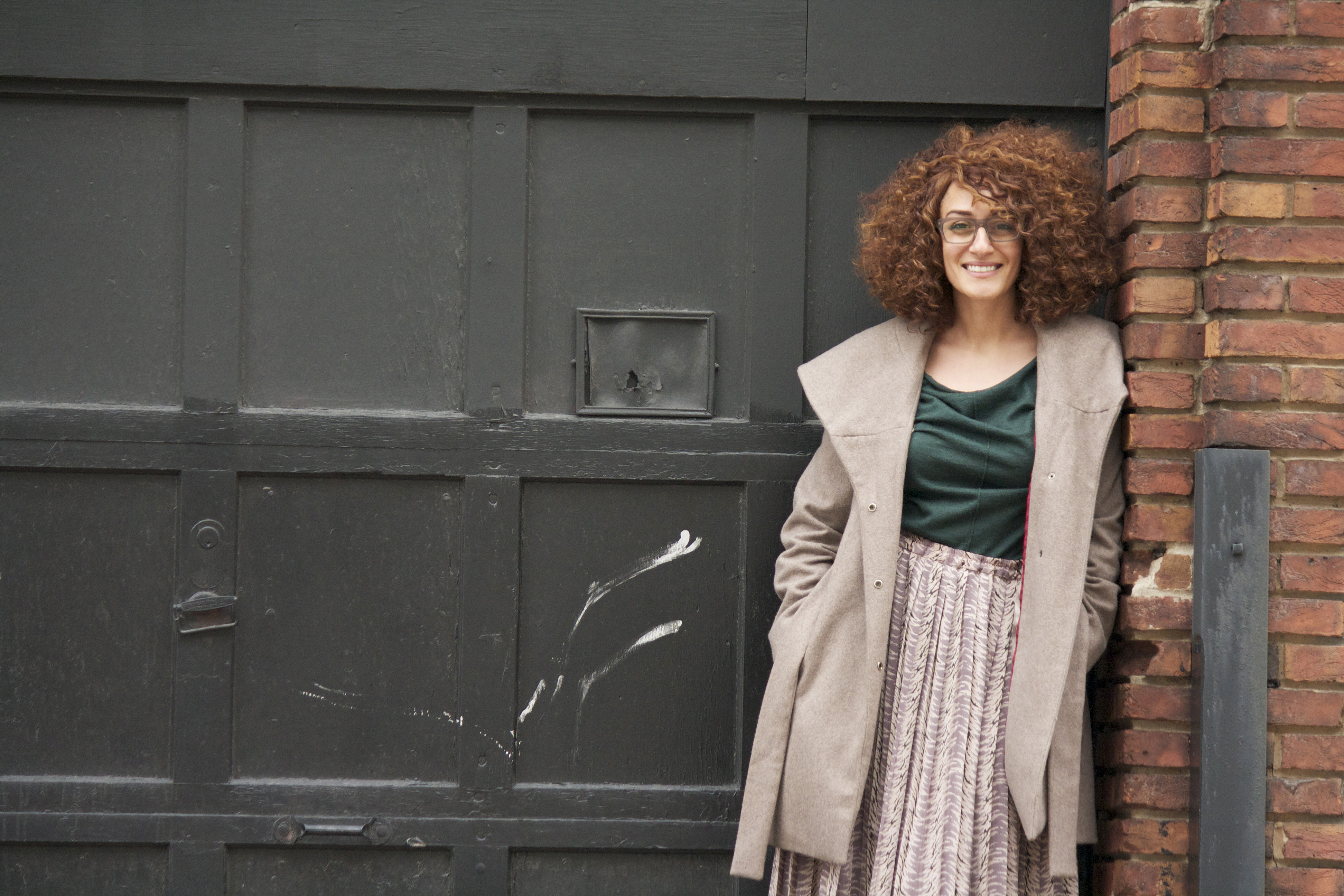 Name:
Deana Haggag
Innovation:
Employing a roving museum to ensure all Baltimoreans have access to contemporary art
Age:
26
Home:
Baltimore (Ednor Gardens)
Occupation:
Museum director
Hobbies:
Farmer's markets, "bad TV"
Twitter:
@dhaggag
The Contemporary's new leader will bring art to people instead of the other way around.
By Michael Cross-Barnet
Photography by Katie Simmons-Barth
Art in the schools. Art in the libraries. Art in parks, bus shelters and cemeteries. Art in churches and in prisons.
In Baltimore, art should be everywhere: That's the philosophy behind the reopening of The Contemporary as a "nomadic museum" under new director Deana Haggag.
Baltimore has many wonderful art collections – and many residents who will never see them. The reasons are complex and can include race, socioeconomics and culture. Haggag, 26, sees that as both a problem and an opportunity, and her answer is to turn the traditional concept of a museum inside-out: "By operating nomadically, we are literally able to bring art directly to the people of this city."
"Everyone should have access to art. The idea is to reimagine what a museum can be, do, and ignite."
Haggag, a MICA grad with a master's degree in curatorial practice, is the director of a museum with neither a building nor a permanent collection. What it has, instead, is a strong sense of purpose and social mission. The Ednor Gardens resident is most interested, she says, in artists who will "challenge Baltimore and inspire us all to learn more about our city and one another."
Haggag likes to say that the audience for art is everywhere. If that's the case, then the works themselves can't be confined to trendy galleries and the guarded halls of large, imposing buildings. She wants The Contemporary (which has dropped "museum," which Haggag calls "a very intimidating word," from its name) to put exhibits in gathering places around the city, and keep them there long enough to leave a lasting impression. She even wants to set up exhibits in local jails – and believes the way to make that work is to get artists, prison guards, inmates and others who might be wary of one another to sit down at the table together.
The big goal is to reach across cultural divides to dispel the notion that art is for society's elite. It follows that Haggag regards spending on the arts as an investment rather than as charity, and she wants The Contemporary to rely on widespread grass-roots support rather than a handful of large donors.
Central to The Contemporary's emphasis on collaboration, Haggag says, is an awareness of what local artists and gallery owners are thinking and doing. That's why one of her priorities was to ask local artists what they thought the new Contemporary should do. The answers led to the museum's first project, launching in January: bringing 13 highly regarded guest artists into the city to speak at Baltimore School for the Arts and then visit the studios of local artists in communities around the city.