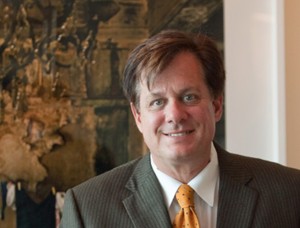 David learned about the cycle of drug use, violence and family deterioration in Baltimore the hard way: when a young kid he mentored for years grew distant, fell into his neighborhood's unforgiving drug trade, and shot another teenage boy.
David never forgot how hopeless it all felt – this situation, the entire fog of hopelessness that early 1990s violence brought over our city. He committed himself to pursuing the kind of change that could prevent this from happening to other families. He served on the national board of the National Alliance to End Homelessness, and continued to mentor young people.
In 1999, David became a trustee and Board chair of the Center for Urban Families, a workforce organization connecting Baltimore's most disengaged citizens – black men – with their families, communities and employment. The founding of Green JobWorks, a staffing company whose social mission is to employ folks coming out of workforce development programs, came from David's work at CFUF.
David found a passion for improving education in Baltimore. He served as Board chair of the Calvert Education Services, the nation's largest nonsectarian homeschooling organization. In 2010, David co-founded Green Street Academy, a public middle and high school in Baltimore that teaches project based learning through the lens of sustainability, and serves as the Co-Chair of the school's Board of Trustees. One of the highest compliments he ever received was from a student, who when asked what they like most about GSA, answered "I feel safe here."
David grew up in Michigan and came to Baltimore as a twenty-something to manage investments at T. Rowe Price in the early 80s. He founded Camden Partners in 1995, after he had been at T. Rowe Price for twelve years. Camden Partners has made growth equity investment in more than 70 companies through five funds, including three notable Maryland companies: Towne Park, the nation's largest valet parking company, Paragon BioServices, and Calvert, stemming from a passion for the then-nonprofit organization during his time as Board chair.
Nearly two decades later, David never forgets the role his experience in Baltimore played in his success.
David is a collector of American modernist art. He is a trustee of the Georgia O'Keeffe Museum of Art in Santa Fe, New Mexico and of the Baltimore Museum of Art. He has three children, and lives in Baltimore.
Email him directly at [email protected]. His full professional bio is here.