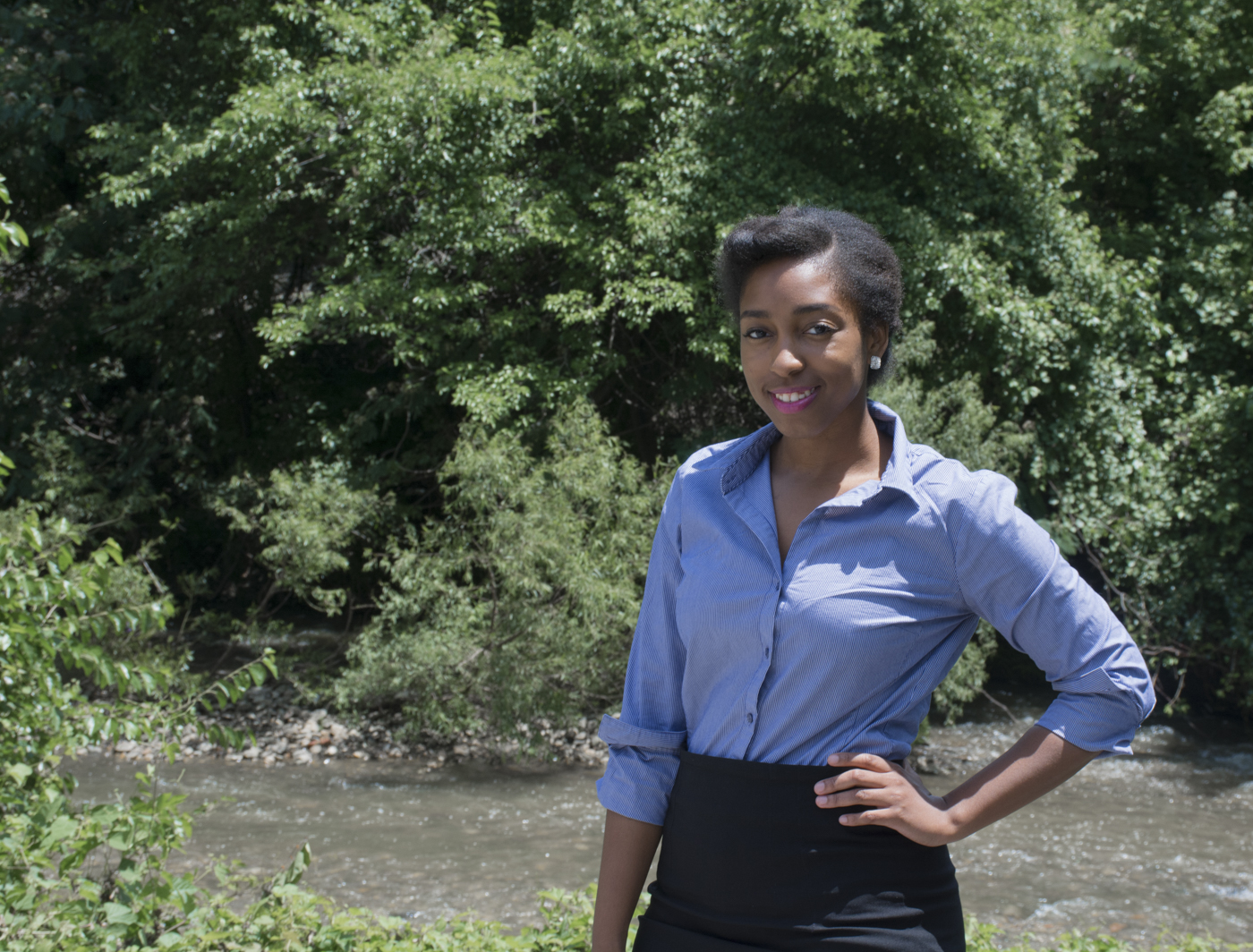 Name: Brittany Oliver
Innovation: A "social container" for women of color activists
Age: 27
Home: Baltimore
Occupation: Communications and outreach for ACLU of Maryland
Hobbies: Salsa dancing, meditation, photography
Helping women of color organize for action
A "social container" can increase their empowerment, effectiveness
By Michael Cross-Barnet
Photography by Jim Sandoz
In her day job with the ACLU of Maryland and her volunteer work with the anti-harassment group Holllaback! Baltimore, Brittany Oliver sees amazing levels of energy and enthusiasm all over the city. What she doesn't see is a simple way for activist-minded people — especially women of color, like her — to find and communicate with each other, so they can join forces to solve problems.
"Women of color are not connected enough," says Oliver, 27, who grew up in West Baltimore and lives in Dundalk. "I've felt that disconnect. There's no hub where we can come together and reach other people."
"If you're not connected, you'll miss an opportunity to advance."
The need for what she calls a hub or "social container" linking women of color in Baltimore has become even more evident since the unrest and protests in April, she says. New groups have formed and older ones are being reenergized, but many of them are working in isolated silos. Also, men are often more visible as protest leaders, while women frequently toil behind the scenes of the movement — which Oliver says underscores the need for a mechanism to empower them.
The hub Oliver imagines could take many forms. There will be a website, probably a Facebook page. But it is important to her that it not exist solely online. For one thing, as she points out, many people in Baltimore do not have ready access to high-speed Internet, especially in low-income African-American neighborhoods. A community organizer at heart, Oliver believes there's no substitute for old-fashioned tactics like calling people up, knocking on doors, handing out newsletters and meeting face to face.
"I want to take advantage of all forms of communication," she says. "Social media is great, but I like interacting with people."
Rather than identifying a particular set of issues, Oliver's goal is to help people become better organized around what is most important to them. For example, there are currently dozens of community improvement projects happening in Freddie Gray's neighborhood of Sandtown-Winchester, along with hundreds of volunteers (she is one of them). But she thinks all that positive energy would be more effective if people had a way to unify around a particular goal. That might be fixing up the neighborhood's troubled recreation center, or perhaps working to improve the local elementary school; it would be up to the community to decide.
Having done advocacy work in Annapolis, Oliver knows the importance of presenting an organized front if you want to win support for your cause — whatever it is.
"It's great to be part of different groups, but if you're not connected, you'll miss an opportunity to advance," she says. "If you're scattered, you're not making much of a difference."