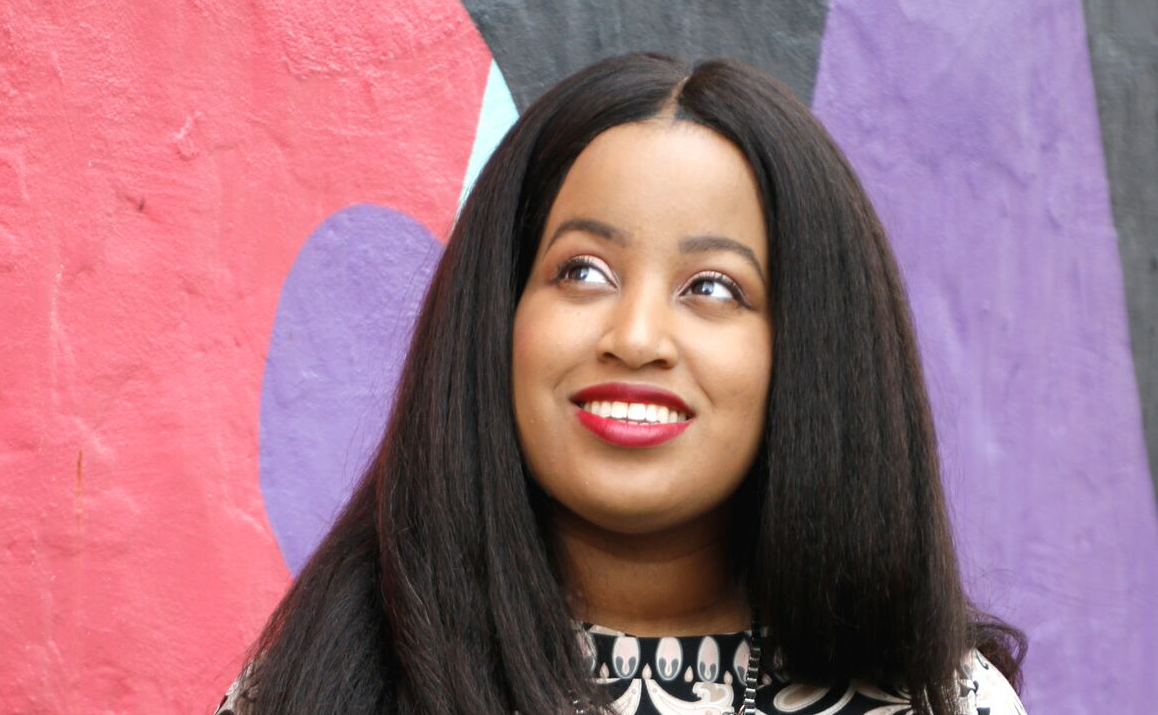 Period Peace
Arion Long is increasing access to natural feminine care products around the world.
By Jessica Bizik
Photography by Chris Crews
"Describe your vagina using only one word." That's the kind of playful message you'll find posted on the Instagram page for Femly Box, a subscription service that delivers natural, organic menstrual care items (and other period-friendly products) to more than TK customers each month.
Humor definitely has helped Femly's 5-foot-tall, 27-year-old founder, Arion Long, in securing more than $TK in funding—much of which she's earned by winning 52 pitch competitions over the last two years.
"I like to think I'm a mix of entertainer, CEO and smartass when I'm pitching," says the self-titled Chief Estrogen Specialist, who knows how to keep a room filled with male venture capitalists on their toes.

She walks in and immediately says something like this: "Guys, what the hell are your condoms made of?" (All the men shout "LATEX!" in unison.) Then she goes: "OK, now, think about your wife, your girlfriend, your sister. What's in her feminine care products?" (And … crickets.)
But here's the thing: those ingredients matter. There's a proven link between conventional tampons and Toxic Shock Syndrome, which Arion's grandmother contracted in her THIRTIES. Fragranced hygiene products can cause inflammation and allergic reactions. And most drug store brands contain synthetic fibers, like nylon, which can harbor yeast and bacteria.
When Arion was diagnosed with a cervical tumor at age XX, her doctor at NIH pointed out studies suggesting the chemicals in these products may even cause cancer. That's what inspired her to create her own company to deliver safer options to women all around the globe.
"Menstruation isn't just a health issue, it's a [civil rights] issue," says Arion, who routinely partners with organizations that deliver products to underserved communities. "In some developing countries, girls miss school for an entire week, because they don't have access to pads or tampons. They use cloths."
Championing gender equity at Femly also means serving men. Shortly after launching the company, Arion discovered she had an overwhelming number of transgender customers—men who may or may not be taking hormones, but still get their periods. "I realized I had a whole demographic of people that I couldn't leave behind," says the University of Baltimore graduate, who has an M.B.A. in Business Management and Integrated Direct Marketing.
"So we designed discreet packaging and inclusive branding—you know, everything doesn't have to be pink, pink, pink. And we started including gender-neutral add-ons, which change monthly. I figured who doesn't love body scrubs and snacks?"
Two of her faves: Teapigs tea (made in small batches in Brooklyn, where she's from) and Brownie Brittle, which she admits is neither all-natural nor organic. ("It's just so damn good!")
Femly currently offers 12 box varieties to address customers' unique needs, from food allergies to irregular cycles. They're also looking to expand into incontinence pads, products for pregnancy and after birth, and "first period" kits for young girls. So far, there's no Menopause Box, but Arion and her friends joke that it would have to include "panty liners, Pinot Grigio and chocolate."
With this latest round of funding, Arion hopes to close the gap on manufacturing proprietary menstruation supplies—potentially to include reusable and plant-based options. ("More than 80,000 feminine care products end up in landfills over a user's lifetime," she says.) And she just scored a $XX grant from the City of Baltimore to open Femly's first warehouse.
"I'm hoping we can give Under Armour a run for their money, when it comes to impact in Baltimore. Maybe we'll even partner with them for our period panties," she says.
As if making the arrival of Aunt Flow a joyous occasion wasn't enough.