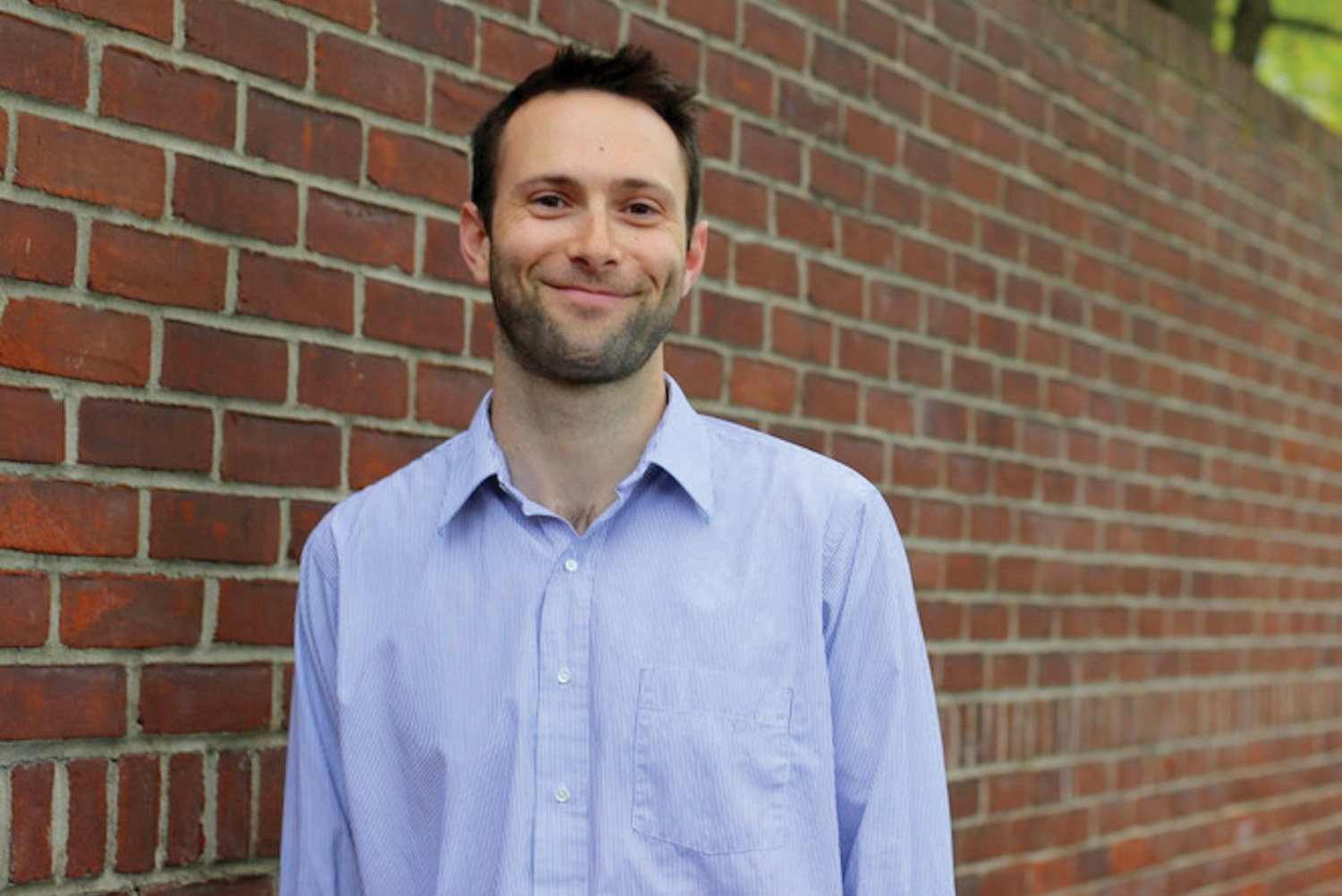 Name:
Sam Hopkins
Innovation:
Teaching kids technology by connecting them to mentors in the Baltimore club music community
Age: 30
Home: Wyman Park
Occupation: Writer
Hobbies: Deejaying, spending time with family
Musical mentoring goes high-tech
Club scene veterans can help Baltimore kids learn to create using computers
By Michael Cross-Barnet
Photography by Christy Zuccarini
Sam Hopkins, a native of the Kansas City area and the son of a musician, grew up with a strong sense of the connections between a place and its music. Later, he observed it in the dozens of countries he traveled to, bringing home armfuls of old 45s and LP records from India or Estonia or Israel. And as a part-time DJ and longtime fan of Baltimore club music, he's highly aware of this city's unique contributions to dance music culture in recent decades.
The style known as Baltimore club originated in the late 1980s and experienced a resurgence in the mid-2000s, and most of the DJs who invented that sound never left. Hopkins, who knows a number of them – including James Nasty (James Gross), Destrukshawn (Shawn Smallwood) and Scottie B – sees them as an untapped resource and a way to inspire creativity and encourage technological know-how in the city's young people.
"This place has its particular sound, and the people who made it are still around."
About a year ago, as Hopkins was finishing up his MBA program at the Johns Hopkins Carey School of Business, he began thinking about the possibility of harnessing Baltimore's distinct musical heritage to address its problems of educational deficiencies and high unemployment.
"This place has its particular sound, and the people who made it are still around," says Hopkins, 30, who now works for the Carey School as a senior writer. "And there's also this gaping economic hole in the city."
Most kids love music, and Hopkins thinks they could learn a lot from veterans of Baltimore club, a sound that makes heavy use of drum machines, sampling and synthesizers. What if they could be brought together in a program that tapped the wisdom of Baltimore's musical elders but focused on computer technology as the gateway to creativity?
Hopkins, who lives in Wyman Park with his wife and two young children, wants kids to develop a deeper understanding of the link between music and technology – for fun, for education and, potentially, for profit. He envisions setting up in a large room in a building in central Baltimore, possibly in the Station North Arts District, where kids could come after school and learn about the technical aspects of contemporary music making: essential skills like laying down tracks and mixing frequencies that require a grasp of math and at least a bit of engineering.
The local DJs and musicians Hopkins hopes to bring in as program mentors are not slouches when it comes to technology. Some attended top public high schools in Baltimore and went on to study computer science. And these people know how to earn a living from making music.
Hopkins, a linguistics and international studies major who speaks a dozen languages, takes what he calls "an anthropological approach" to understanding music and culture.
"I like to zoom out, and ask, 'How are the pieces fitting together?'" Hopkins says. "Baltimore club music, urban education, post-industrial economics, and technology: These things don't always seem like they fit together, but through the hub of music creation on an electronic platform, these things are all touching."