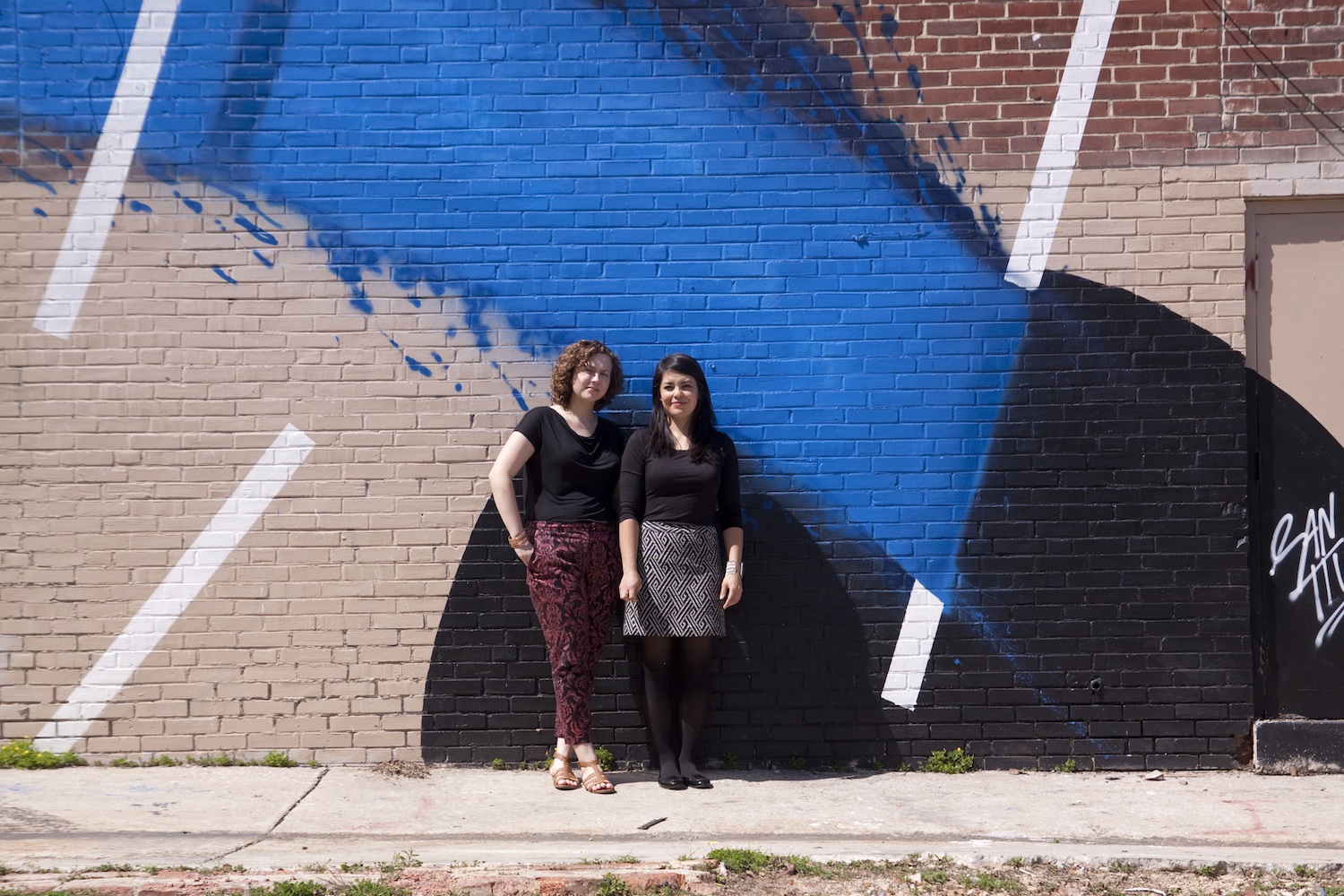 Rebecca Chan and Allison Gulick
Name:
Rebecca Chan and Allison Gulick
Innovation:
Deepening connections between artists and buyers through community supported art
Age: 26 (Chan); 25 (Gulick)
Home: Ednor Gardens (Chan); Reservoir Hill (Gulick)
Occupation: Arts district program director (Chan); Community supported art coordinator, MICA office of community engagement grants and administrative associate (Gulick)
Hobbies: Semipro bicycling (Chan); Reading, cooking, films, being a cat lady (Gulick)
Community supported art in Station North
Instead of fruits and veggies, customers get "shares" of prints and paintings
By Michael Cross-Barnet
Photography by Joshua Sinn
Many Baltimoreans have discovered community supported agriculture, known by the acronym CSA, as a way to receive fresh, locally grown fruits and vegetables on a regular basis while connecting with the people who produce that food. They are probably less familiar with something else that CSA stands for: community supported art. Rebecca Chan and Allison Gulick are out to change that.
Same as a farmers' market CSA, art customers sign up online, place orders for "shares" and show up at a central location to receive what they bought. They get to meet and chat with the person who produced the goods. The important difference is that instead of eating what they get, they go home and hang it on their wall.
"There's a lot of ways to keep it interesting."
According to Chan and Gulick, the arrangement has huge benefits for both customers and artists, as well as for the Station North Arts and Entertainment District. The program "is really a way to drive business to these artists," says Gulick, Station North's CSA coordinator, who graduated from MICA's program in curatorial practice and now works for the school's office of community engagement.
Chan, director of programs for Station North Arts & Entertainment Inc., notes that the CSA also creates an opening for people who aren't familiar with the gallery world to dip a toe into the local arts scene. "This creates the option of supporting local artists," says Chan, whose graduate thesis at the University of Pennsylvania was about overlapping arts districts and historical districts in Baltimore.
The CSA charges $300 for six pieces, which Gulick calls "ridiculously inexpensive" for quality work by professional artists (customers can further reduce the cost by splitting their shares). Customers are invited to gatherings where the artists are present to talk about their creations – and sometimes add performance elements. One artist recited an epic poem during a recent event.
As with farmers' market CSAs, there's an element of unpredictability here. Customers can view the artwork ahead of time and vote for their favorite pieces, but there's no guarantee that a buyer will get her first choice. Still, Gulick and Chan try to ensure that people leave happy, and they say the response so far the program, which launched in March, has been overwhelmingly positive. The available shares sold out within a week, and there is a waiting list for the second round.
Community supported art has been tried in a few other places, but Chan and Gulick say they tailored the program to fit this community. That meant, among other things, compensating the artists fairly and not making overwhelming demands on them; the first round featured 13 pieces each from 12 Baltimore-based artists whom Gulick describes as "diverse in ages, races, backgrounds and personalities."
Works offered in the first round included paintings, traditional prints, digital prints on fabric, and an abstract painting/sculpture hybrid. In the future, the CSA might do a round that focused on a single style, like folk art or photography. "There's a lot of ways to keep it interesting," Gulick says.