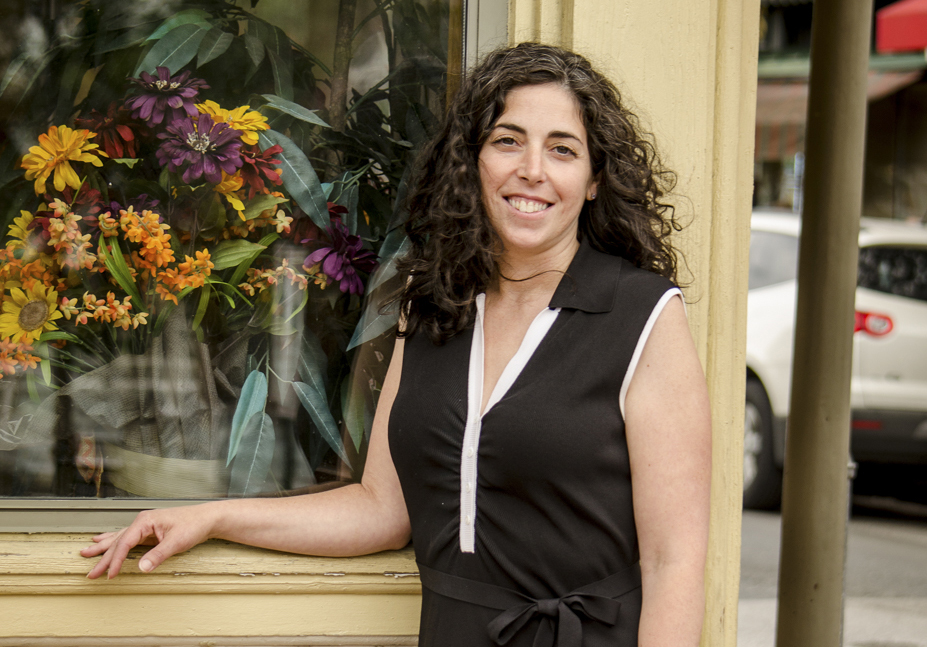 Name: Meredith Chaiken
Innovation: Building understanding through intergenerational conversations
Age: 39
Home: Charles Village
Occupation: Market research and consulting
Hobbies: Hiking, camping, going to festivals
Cops and kids, talking it out
Building understanding through intergenerational conversations
By Michael Cross-Barnet
Photography by Megan Kelly
International diplomats, family therapists and gang mediators all know that the first step in resolving conflicts is getting people into the same room, talking to each other. That led Meredith Chaiken to wonder what might happen if young people in Baltimore had a chance to sit down, face to face, and ask questions of some of the people they often have the most trouble with — people like judges, elected officials, and especially, police officers.
At a time of rising anger over police brutality and heightened tensions between youths and adult authorities, could conversations between such very different populations lead to greater peace and understanding on Baltimore's streets? Chaiken thinks it's worth finding out.
I don't think there are good cops and bad cops, good kids and bad kids. Everyone has all of that.
"It's an exercise in developing empathy," explains Chaiken, 39, a Charles Village resident, who developed her idea in response to the protests and unrest in April. "This is really about reaching audiences that would normally not interact with each other in a positive way, to create an emotional bridge rather than an automatic reaction."
In her current job doing market research and consulting for educational institutions, as well as in her previous work in polling and politics, Chaiken has seen that asking people direct questions about their lives — engaging them directly and personally — can be a powerful tool.
One of the inspirations for Chaiken's proposal is the popular "StoryCorps" series on National Public Radio. The critical difference is that where "StoryCorps" usually brings together people who already share a deep connection, Chaiken wants to try something similar with people who are typically perceived as antagonists.
The conversations would be recorded in a setting that was not "home turf" to any of the parties involved and made available to the public by radio and online, and would also be preserved in an archive where it could be used by educators, historians and researchers. Such an exercise, Chaiken believes, could be useful as "part of the experience of getting through the riots and moving Baltimore, hopefully, in a positive direction."
Chaiken's big goal with the conversations is to "change the dynamic" by getting people to begin to see each other as complex and relatable individuals, rather than as members of enemy groups. For example, a teenager who usually regards the police with hostility and suspicion might feel differently given the chance to meet an officer, get to know that person as an individual, and learn what the world looks like from the cop's perspective. And the questioning would go both ways.
"I don't think there are good cops and bad cops, good kids and bad kids. Everyone has all of that," Chaiken says. "One of my hopes is that this will introduce complexity to how we see everyone in system."