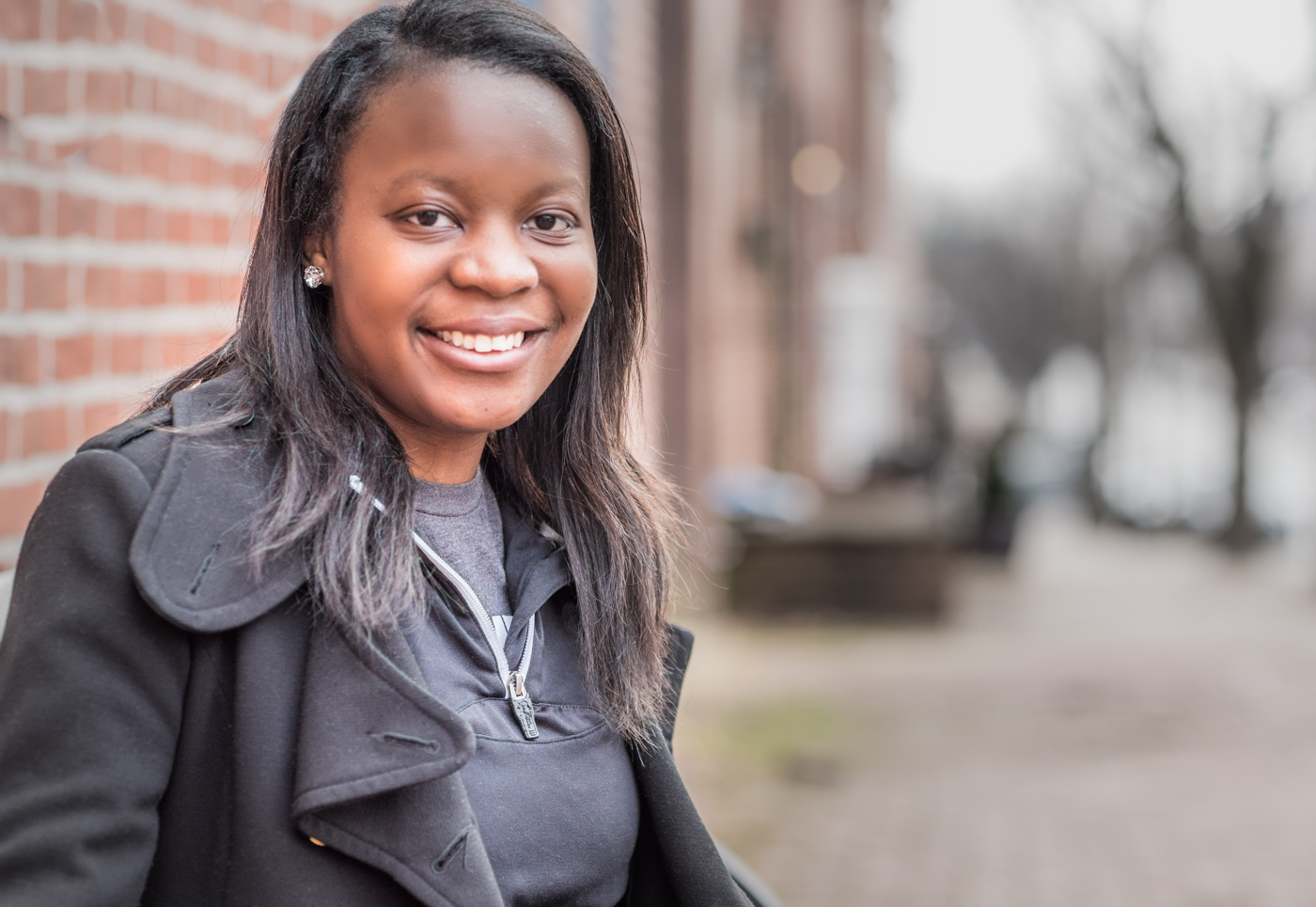 Name:
Mariah Pratt-Bonkowski
Innovation: Providing household essentials to working families in transition
Age: 24
Home: Barre Hill

Occupation: College coordinator, Community Law in Action
Hobbies: Shopping, pick-up lacrosse and soccer
Fun Fact: She's a newlywed–and her husband John volunteers with Family Matters

Twitter Handle: @mariah_for_peace
A gap-year program inspires one recent grad to help working families make the leap to financial independence.
By Jessica Bizik
Photography by Bob Reagan
Mariah Pratt-Bonkowski can't attribute her interest in eradicating poverty to something personal. She's didn't go to the School of Hard Knocks–in fact, she went to Western High, one of very few all-girls public schools in the nation–then went on to Notre Dame of Maryland University, where she graduated with a B.A. in political science with a concentration in peace and justice.
But it was the year in between these two academic pursuits that really put her on the path.
Bonkowski enrolled in Public Allies, an AmeriCorps program hosted by the University of Maryland School of Social Work, which pairs young adults with nonprofits for leadership-focused apprenticeships. She matched with Community Law & Action, where she worked with high school students at their law academy.
"That gap year was a huge wake-up call," says Bonkowski, the daughter of a mortgage banker mom and a dad (originally from Sierra Leone) who owns two tag and title shops. "I realized how ridiculously lucky I've been in my life."
While things like summer camp and international travel were givens for Bonkowski, many of her fellow cohorts and mentees had to take on jobs to care for themselves during high school–either making up for nonworking parents or trying to reduce the burden on overworked ones. Some struggled just to eat everyday.
I started thinking about innovative ways to help level the playing field.
"So I started thinking about innovative ways to help level the playing field," she says.
That's the brainchild behind Family Matters, a three-month program that provides household essentials, tutoring, resume assistance and budgeting workshops to families that are struggling to make ends meet.
"We help bridge the gap for parents who earn too much to qualify for state and federal aid, but can't yet afford everything it takes to care for their family," says Bonkowski, who asks participants to put down a $5 deposit or sign up for 5 hours of community service to demonstrate their commitment.
Families receive items like cleaning supplies, diapers, personal hygiene items and fresh produce, which Bonkowski buys from Gather Baltimore. ("I have a big nonprofit crush on them," she says.)
The 3-month timeframe was inspired by TOMS founder Blake Mycoskie, who talks in his memoir about how it takes 90 days to develop a good habit.
"I figure that's a good first step on the path to lasting independence," says Bonkowski.