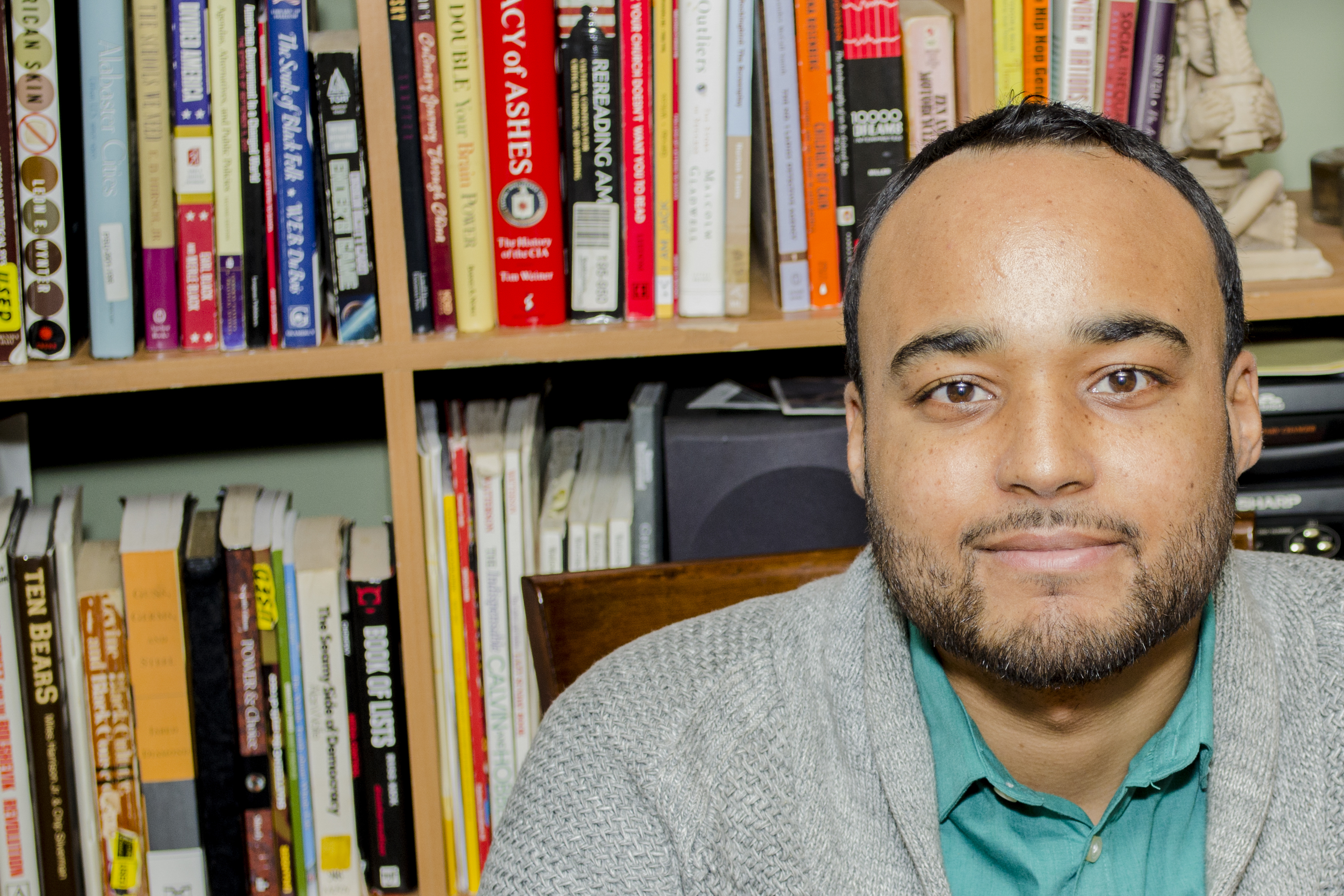 Name:
Kristerfer Burnett
Innovation:
Establishing an academy to offer training in community organizing skills at the neighborhood level
Age:
27
Home:
Baltimore (Edmondson Village)
Occupation:
Community organizer
Hobbies:
Organic gardening, running
Twitter:
@kristerferb
Organizing for the masses
A training academy can give community leaders skills they can transmit to their neighbors.
By Michael Cross-Barnet
Photography by Jim Sandoz
Baltimore is full of public-spirited people, but that enthusiasm doesn't always translate into getting things done. Even veteran community association leaders often don't know how to plan a project, organize a petition drive or even keep a meeting from getting off track.
Kristerfer Burnett thinks he can change that by tapping into one of the city's existing strengths: the resiliency and talents of its ordinary people. The Edmondson Village resident wants to create a Community Leadership Training and Organizing Academy where activists from all over Baltimore can learn how to solve their problems – and pass those skills on to their neighbors.
"There's a lot of untapped potential among people who care about the success of neighborhoods … but there's no one reaching out to give them the skills to make a huge impact."
Born and raised in Baltimore and trained as a community organizer, Burnett, 27, knows how deeply people here care about their neighborhoods. He saw that energy in his grandmother, who demanded a fair deal when she was displaced from her home by the EBDI project near Johns Hopkins Hospital. He sees it daily in his work with the nonprofit group Comprehensive Housing Assistance Inc. in Park Heights.
And he sees it in his own backyard, where a local shopping center that was once a jewel of the neighborhood now has a reputation for crime, trash and neglect. He advised fellow residents about how to take action beyond "the traditional method of calling 311 [the city's municipal services hotline] and hoping it gets dealt with." That means things like writing press releases, circulating petitions, launching a website, forming coalitions with other groups, and putting real pressure on city officials and business owners.
In his eight years of working with community associations both professionally and personally, Burnett has seen the same problems cropping up again and again. The groups tend to be dominated by a few strong personalities who stay for a very long time. Their commitment is admirable, but they fail to develop the next generation of leaders to take their place; when they pass from the scene, the group withers. Too often, they lack the know-how to bring about real change.
That's where Burnett's training and organizing academy comes in. He would bring in community leaders for skill-building activities and discussions on topics like navigating government bureaucracies. There would also be analysis of larger issues such as race and education.
Leaders who take the course will then be able to go back to their communities and train ordinary people in the basics of organizing – and those people will in turn be able to train others. The basic idea is that almost anyone can be a community organizer if they have a few tools, a little knowledge and the other key ingredient that Burnett says is often lacking: "the confidence in believing that they can do it."