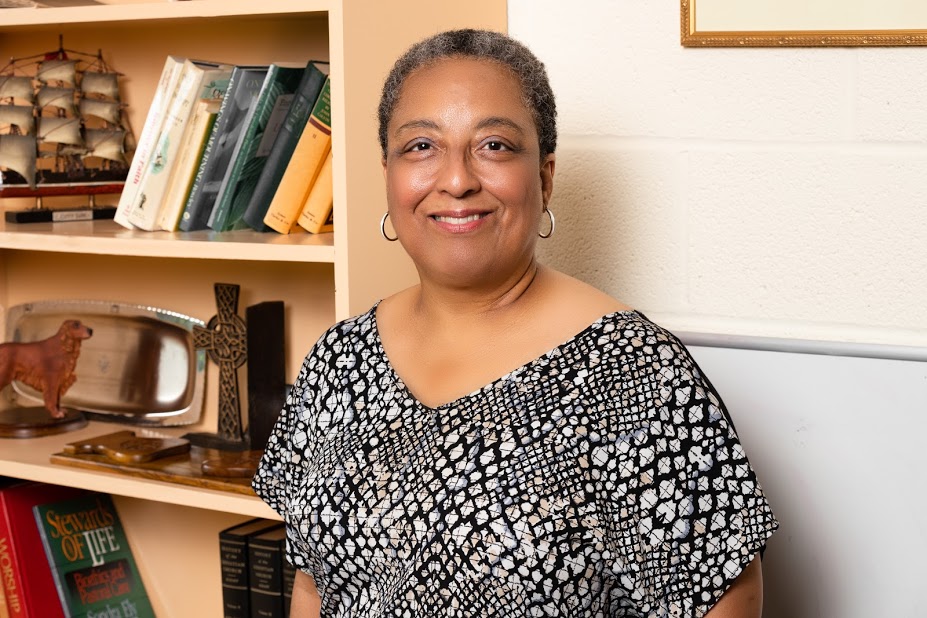 Work It

Janet Glover-Kerkvliet is helping older, long-term unemployed Baltimoreans regain their professional mojo.

By Jessica Bizik
Photography by Justin Ross
Janet Glover-Kerkvliet is a self-proclaimed late-bloomer. After working many years in workforce development, she decided to go back to grad school — earning a master's in Clinical Community Counseling from Johns Hopkins University at the age of 46. She has worked as a therapist ever since. However, she never lost her deep interest in the dignity of work and the desire to help others get, keep and thrive in a job they love. 
Thus, Janet's side-gig: serving as director of the Baltimore Job Hunters Support Group (BJHSG),  which assists older, long-term unemployed workers with the social, emotional and psychological pain of mid-career job loss. It's a mission that's near and dear to Janet's heart.
"When I was growing up in New York, my father lost his job in the 1973 Recession. We lost our family home to foreclosure and had to live in a hotel for a while. It was devastating to watch my dad — who was a Columbia University alum, who had previously helped veterans and returning citizens from Sing Sing Correctional Facility get jobs — experience so much anger, depression and humiliation. Eventually, he got his career back on track, but the PTSD from that crisis never fully resolved. I want to help prevent that for other people," she says.
There's also social justice aspect to Janet's work, as long-term unemployment affects older, minority, and female workers in larger numbers. Nearly all of the clients BJHSG serves are Baby Boomers.
"Baby Boomers are a 'pull yourself up by your bootstraps' generation that believes if you work hard and make all the right sacrifices, then good things should come to you," she says. "As a result, older workers feel tremendous shame and guilt, when they get fired. And they tend to isolate themselves from family, friends and former colleagues, which is the worst thing you can do when you're unemployed."

So Janet helps the group develop coping mechanisms, while also trying things that are out of their comfort zone. "For example, Baby Boomers hate networking, because they consider it 'kissing up,' so I teach them a different way to approach it," she says. She also spends time educating employers, hiring managers and policymakers about issues affecting older workers. 
"There's a myth that older workers don't want a younger boss — like they're going to sit around saying things like, 'Well, back in my day, we did things this way.' Not true," says Janet. "Older workers are lifelong learners, who love smart technology and adapt quickly. They bring a wealth of experience and contacts. And they work very, very hard. Many employers believe that older workers will use more sick time, which is also untrue. Baby Boomers never go home!"
Janet can relate to her peers in that way, as she rarely stops thinking about how to advocate and innovate on behalf of workforce underdogs. That's why she's teaming up with some like-minded partners to launch Calibrate, a hybrid clinical and career counseling business specifically for clients who are struggling with employment-related issues.
"We want to help people deal with things like the devastation of getting a performance improvement plan, which is usually just a prelude to termination. We're also very concerned with workplace bullying and the new phenomenon called mobbing, where employees gang up on a co-worker," she says. "And we really want to serve long dependent young adults, also known as the failure-to-launch millennials. They get a bad rap, but much of it is undeserved. Much like Baby Boomers, their generation was significantly impacted by the Great Recession."