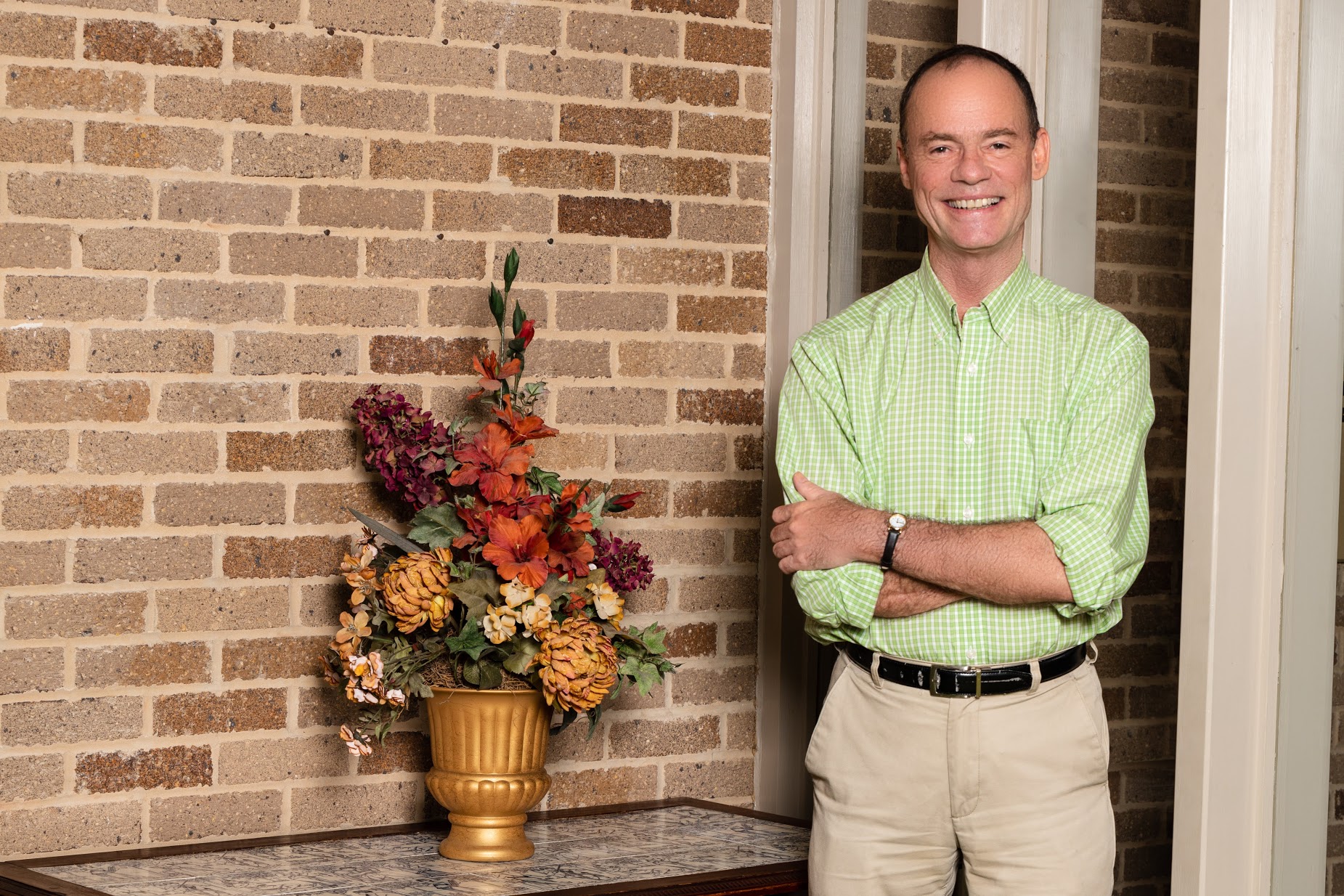 Labor Pains
Bruce McKaig is building a more collaborative Baltimore by pairing artists with people who've been left behind in the current economy.

By Jessica Bizik
Photography by Justin Ross
Bruce McKaig's first few shots at employment didn't exactly go swimmingly. At age 14, shortly after moving to Hurst, Texas, he marched into Winnie's Tropical Fish Store, fibbed about having experience, and got hired on the spot. He got fired the same week, after accidentally soaking a little girl and her mother with a hose, while trying to top off all the aquariums. 
A few months later, he answered an ad looking for people to sell magazine subscriptions — showing up to find a trailer in the middle of a field, where employees were told to rip a page out of the phone book and start dialing. Sitcom-worthy hijinks ensued. He only lasted three days.
"It's funny, I had forgotten about both of those experiences until this summer, when I was chatting with some Warnock fellows about the adventure of being an artist — and how so many of us, especially in the early years, have to take on odd jobs just to get by," says Bruce, who now teaches photography at Georgetown University and lives in an artists' co-op in East Baltimore.

Although Bruce is a classically trained economist with a graduate degree from the School of Foreign Service at Georgetown, it took him several decades working as an independent artist — and a few unfortunate experiences with unscrupulous arts administrators — to recognize himself as a "laborer" in an industry with the potential for abuse. (We've all heard the phrase "starving artist" for a reason.) 
Since then, Bruce has spent a significant amount of time advocating for ethical funding policies, exploring ways to support artists in the New Economy, and producing work that shines a light on "overlooked people" in our increasingly populist society. 
His latest project, A View from the Inside Out, pairs Baltimore artists with homeless or unemployed residents for one-on-one or small group sessions exploring identity, expression and empathy. All the participants come from groups that face systemic challenges to securing gainful employment, such as single parents, youth, seniors, returning citizens and refugees. 
"While the sessions include making art, this project is really about making connections," says Bruce, who believes authentic relationships and healthy outlets are essential in today's "tense and anxious times." 
For the artists, who tend to work alone, A View offers the chance to connect with other human beings and feel their work matters. For the residents, it provides a wonderful confidence boost, as they strive to accomplish something new — like painting a self-portrait or making a diorama from found objects — while conversing with a neighbor who truly cares and respects them. 
"This gentle rediscovery of the residents' capabilities and value can translate into other facets of their lives," says Bruce, who has seen participants go on to find jobs, secure housing, exhibit their work in local galleries, and even overcome addiction. "I'm not suggesting the program is directly responsible for [major life transformations], but it seems to help open people up to new ways of looking at themselves and the challenges they're facing." 
Bruce would love to see A View take on a life of its own, expanding far beyond what he can achieve by himself. To that end, he's working on the next phase of the project, which will be structured like an apprenticeship, where artists and residents meet for a series of skill-sharing sessions combined with visual and performance works open to the community at large. 
"The ultimate goal is for the residents to go out and mentor others in the arts and self-expression — helping to build connected, collaborative communities all over Baltimore," he says.