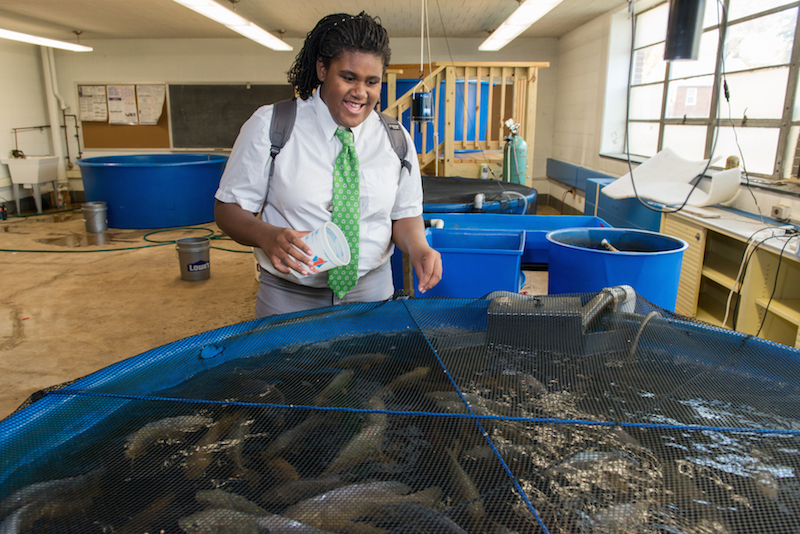 Green Street Academy students sell school-raised tilapia, handmade soap
Students from Green Street Academy on Saturday partnered with Shoo-Fly, a diner recently opened by Woodberry Kitchen's Amy and Spike Gjerde, to sell school-raised tilapia sandwiches and handmade soap outside the restaurant's location in Belvedere Square.
The event was organized by the student-teacher team running Green Street Academy Enterprises, a school-based enterprise that grows and sells farm produce in addition to tilapia and handmade soaps.
The Baltimore Brew came by for a taste of the action, and wrote this lovely article about the day. The event also drew attention from Baltimore's WMAR Channel 2 News.
The fish was sold to Shoo-Fly, who then sold platters of fried fish sandwiches to restaurant patrons and donated the proceeds to the school. Both the fish and soap was sold out.