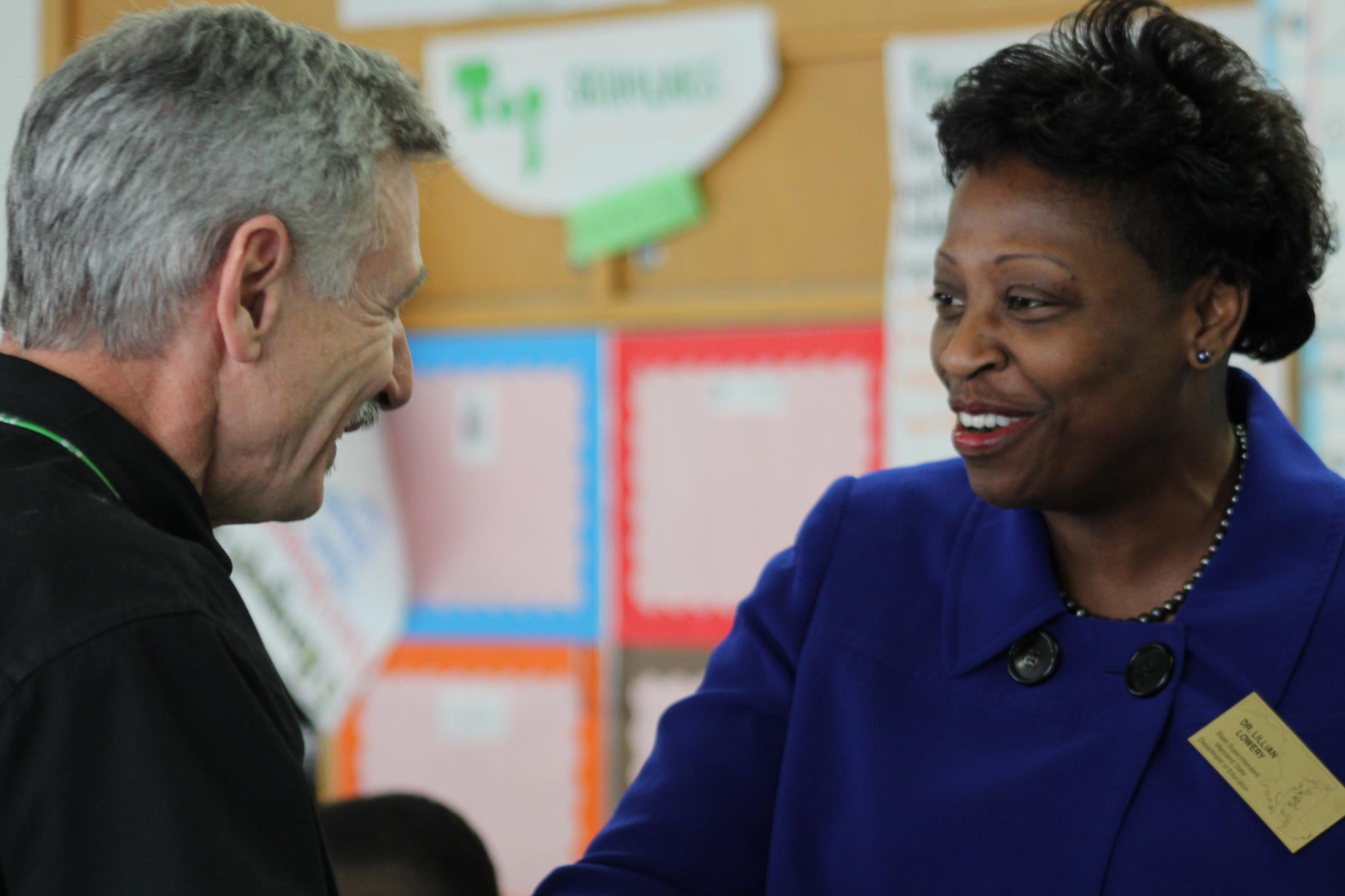 Dr. Lillian Lowery visits Green Street Academy
On January 8, Dr. Lillian Lowery – Maryland's new State Superintendent of Schools – dropped by Green Street Academy to check out the latest innovations taking place at the project-based learning school.
During her visit, Dr. Lowery met with GSA's leadership team – President Lawrence M. Rivitz, Principal Crystal Harden-Lindsey, and Chief Academic Officer Dr. Eric Isselhardt – in addition to members of the GSA Board of Trustees. After the meeting, Dr. Lowery participated in an instructional walk that included classrooms in GSA's 8th grade and our program for students with autistic-like behavior (PAL). She heard about our project- based learning program, and left with a bag of GSA Farms signature purple carrots (just in time for the Ravens first playoffs win against the Denver Broncos!).
Dr. Lowery, formerly Secretary of Education for Delaware, started her Maryland post in July of 2012. She replaced Dr. Nancy Grasmick, who held the post for more than two decades. Dr. Grasmick serves on the Green Street Academy Foundation Board of Trustees.