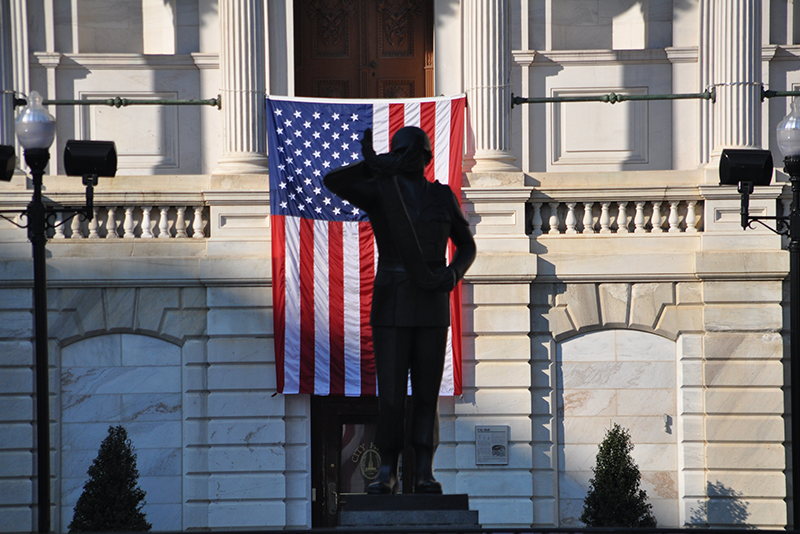 CFUF graduate named Employee of the Year by Four Seasons Hotel Baltimore
The Four Seasons Hotel in Harbor East named Michael Boone, a graduate of the Center for Urban Families (CFUF) STRIVE workforce development program, its 2012 Employee of the Year. Michael graduated from STRIVE in November 2011 and was hired by the hotel in early 2012.
Michael, 24, learned about STRIVE from CFUF's community outreach team, a group of staff who work inside communities to identify men and women who could benefit from STRIVE's unique attitudinal training model. After completing STRIVE, CFUF caseworkers referred Michael to several employers with local hiring programs, including the Four Seasons Hotel.
Prior to opening, the management of the hotel made a commitment to include a "strong local hiring" component. The Four Seasons partnered with Humanim, a human services and workforce development organization, to identify Baltimore City residents to fill skilled positions at the hotel.
Humanim performed initial screening of hundreds of applicants, and ultimately recommended Michael for a position. Since then, he's been a favorite among team members and guests, and an excellent example of the successes of both CFUF's STRIVE model and Humanim's workforce development partnership with the Four Seasons.
A 2007 Walbrook High School graduate, Michael previously worked at Trans World in Mondawmin Mall. He lives in West Baltimore.