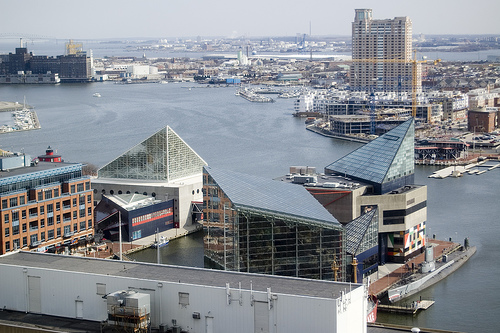 Baltimore…. The city full of solutions with no action
What are adjectives that come to your mind when you think about Baltimore? Do you think of a place full of crime, hate, and poverty? Recently The New York Times wrote an article that detailed the history of violence, government corruption, and policing techniques that may or may not have been the most effective. Many Baltimoreans were upset with the details of the article, but in all actuality, it was the truth.
Everyone has a suggestion on how Baltimore can be a more equitable, crime-free, exuberant city, but there are a few that actually put his or her thoughts to action. There is no doubt that we have amazing talent in Baltimore who has amazing ideas but can we be better based on ideas? Why do we have so many people with ideas and only a few bold individuals that are willing to change the narrative of Baltimore?
There could be a few reasons why,
We are in a time in our city where corruption in government and leaders are prevalent and continue to drain our city from resources but more importantly hope. We are leaving our citizens no other choice but to flee our city and implement their amazing ideas in other cities and/or countries.
Baltimore powerhouses use words like inclusive and racial equity but are opportunities truly inclusive and providing racial equity? Do the rising leaders or everyday citizens know how to connect to the opportunities available to them? If we are going to use words like inclusive and racial equity, we must actually live up to those words.
Education continues to be a hot topic in Baltimore, yet our students are not being provided with the necessary resources to thrive. From Pre-K to College our system is set-up to fail our students, and we can not grow our talent pipeline and if we are intentionally investing in our talent from the beginning.
The trust in our city continues to be depleted with every breaking story, every murder, and every door closed on citizens that have a valuable solution to one of our cities most prominent issues.
We keep electing the same government officials with the same solutions to the problems. It's time for us to elect new mindsets, new outlooks and people that don't need to make side deals for financial gains or popularity.
Baltimore has the potential to be everything we want it to be and more, but we can't keep putting a band-aid on our issues. We have to implement real solutions by investing in those that have the capabilities and desire to implement strategies that will dissolve the issues.