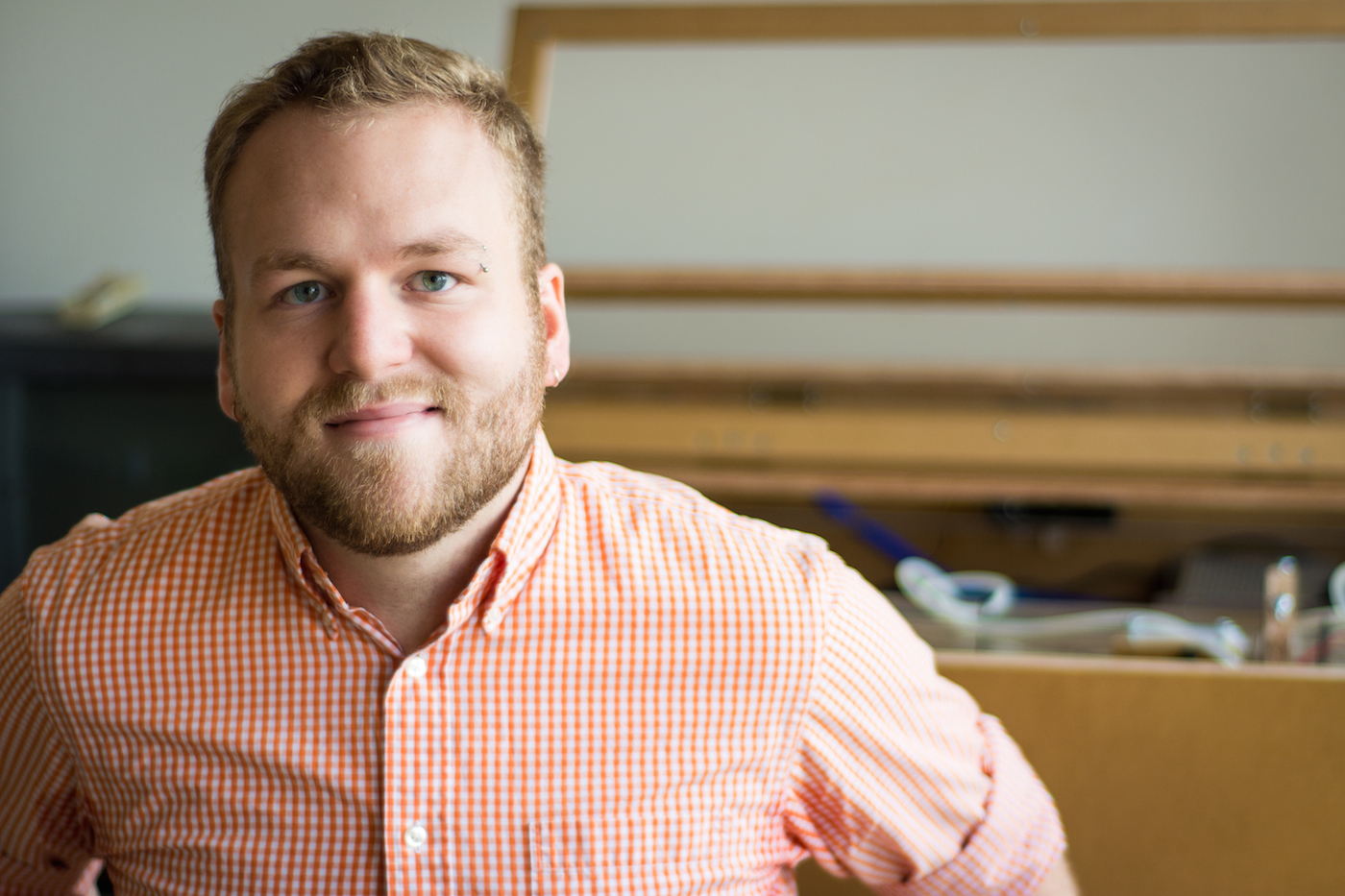 Name:
Vincent Purcell
Innovation:
A digital-skills "makerspace" in East Baltimore
Age:
24
Home:
McElderry Park
Occupation:
Social design fellow and tech consultant
Hobbies:
Photography, "breaking things and sometimes putting them back together"
Boomspace builds tech skills in a neighborhood that needs them
By Michael Cross-Barnet
Photography by Chris Crews
Soon after Vincent Purcell moved to Baltimore two years ago for graduate school at the Maryland Institute College of Art, something began bothering him. With his background in media and technology, he was meeting plenty of people who did interesting things in the digital world. But very few came from the low-income, minority communities that make up the bulk of the city's population – people like Purcell's neighbors in East Baltimore. He decided to do something to try to change that.
"If we can empower people economically, that will improve the quality of people's lives."
The result is boomspace, where young adults with little or no background in computers can learn to be digital entrepreneurs. Purcell, 24, is using funding from a MICA fellowship as a Department of Justice crime- prevention grant to open doors that many local residents – especially those with criminal records – have presumed were shut.
"Our theory is, if we can empower people economically, that will improve the quality of people's lives," says Purcell, a Robert W. Deutsch Foundation Social Design Fellow in the Center for Social Design at MICA.
At one workshop, residents who arrived barely understanding 3D printing used free online tools to create designs for personalized nametags, upload them to a 3D printing service, and open their own online storefront; the whole process took just three hours. A number of Purcell's students are eager to learn graphic design; one wants to self publish a book of poetry.
"People are very creative," says Purcell, who hopes local residents will take over and run the program within two years. "It's about access to ideas, knowledge, a space to work and time to play and explore."
Living in McElderry Park, Purcell, who was born in Germany and grew up in Lexington, Ky., was interested in a closer connection with the neighbors he met at community association meetings and while working a local garden plot. He and his partner founded a community newspaper, and soon neighborhood residents were taking charge of it. But Purcell wanted to do something to more directly improve people's lives, and that led to establishing a "makerspace."
Purcell teams with partner organizations that provide complementary services to neighborhood residents: CompTIA A+ computer certification training classes and ancillary wrap-around services such as help with transportation, childcare or overdue bills. Meanwhile, Purcell's class focuses on building a cadre of digital entrepreneurs, about a dozen at a time.
"The idea is to teach a skill and connect it directly to making money," he says.