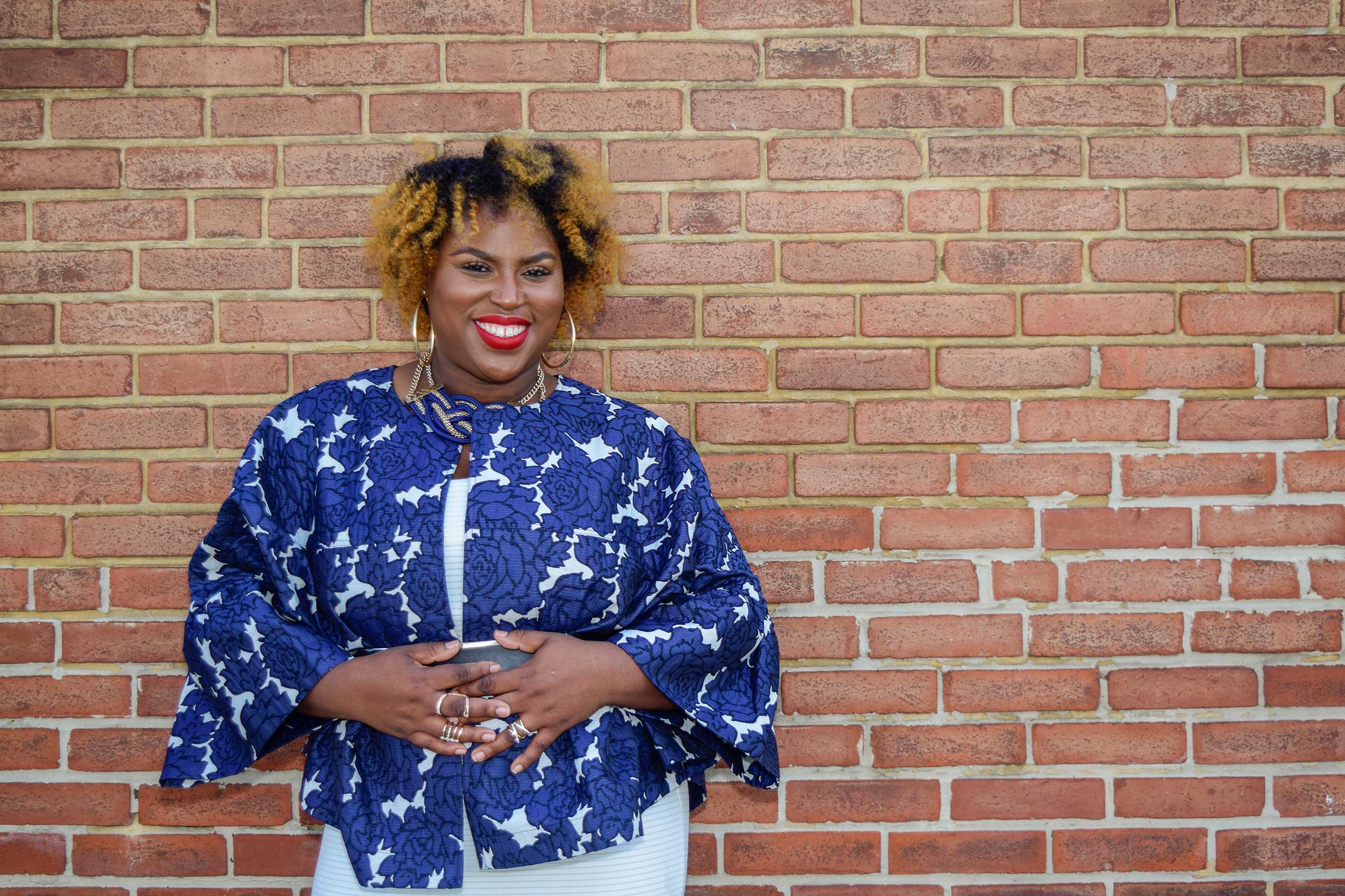 Name: Takia Ross
Innovation: Traveling art exhibit that speaks to tradition and culture of African tribal makeup.
Age: 37
Home: Westport
Occupation: Makeup Artist/Entrepreneur
Hobbies: Reading, Foodie.
Fun Fact: Takia dances in the mirror every morning to "I'm Coming Out" by Diana Ross.
Twitter Handle: @accessmatized
A makeup artist connects the dots to the African diaspora with live art.
"It's always a good day," says Takia Ross, owner of Accessmatized Make-up Artistry. The former educator turned entrepreneur has mastered the art of creating a positive environment. Before becoming a full-time makeup artist, Ross taught history in Baltimore City Public Schools, the Community College of Baltimore County and Morgan State University. With her immaculate daily makeup regimen, she began to draw the attention and business of her students, who then encouraged her to start her own company.
But Ross wanted her students to see the bigger connection between makeup and African tribal traditions. She was disappointed that the young scholars she worked with did not know much about the African Diaspora and ancient African culture. And it simply wasn't being taught in schools.  "Students have no point of reference for their origin. I wanted to give our babies a way to tie themselves back to where they came from." But she also recognized the need to connect African history with art.
That's when she birthed the War Paint project to address the stereotypes around African tribal rituals. In many African cultures war paints are used for a variety of celebrations from baby showers and weddings to full-blown wars. "We've allowed the world to tell us that's a baby shower, when African traditions have always had naming ceremonies," she explained. "When you trace the history of tattoos or girls getting their ears pierced, it's a part of a rights of passage."
"Students have no point of reference for their origin. I wanted to give our babies a way to tie themselves back to where they came from."
With many schools lacking funding for arts based programs and field trips, Ross decided to bring the art to them. "Students don't see art outside of school. They aren't getting to museums like we did. I bring art to them." 
War Paint is a mobile exhibit that travels. It goes up in a day and comes down the same day.  Students in the program are charged with creating their own war paints. Live models become the canvas for young artists who create powerful visuals of their own personal wars. Sometimes those wars may be gang initiations and other times it's simply preparing for prom. Ross also chooses models of all ages that have their own war paint stories.  Some may be battling cancer or depression or personal loss. All of the models have an opportunity to tell their stories. They do live performances with African drummers and live painting. The student artists use traditional paints, body paints with lines and dots, stones and other media to create their art.
"My ultimate goal is to bring traditional African art to communities that don't get to see it. I want to have it on display in the community, whether in a school or outside. I could setup my exhibit in a park if I want to."