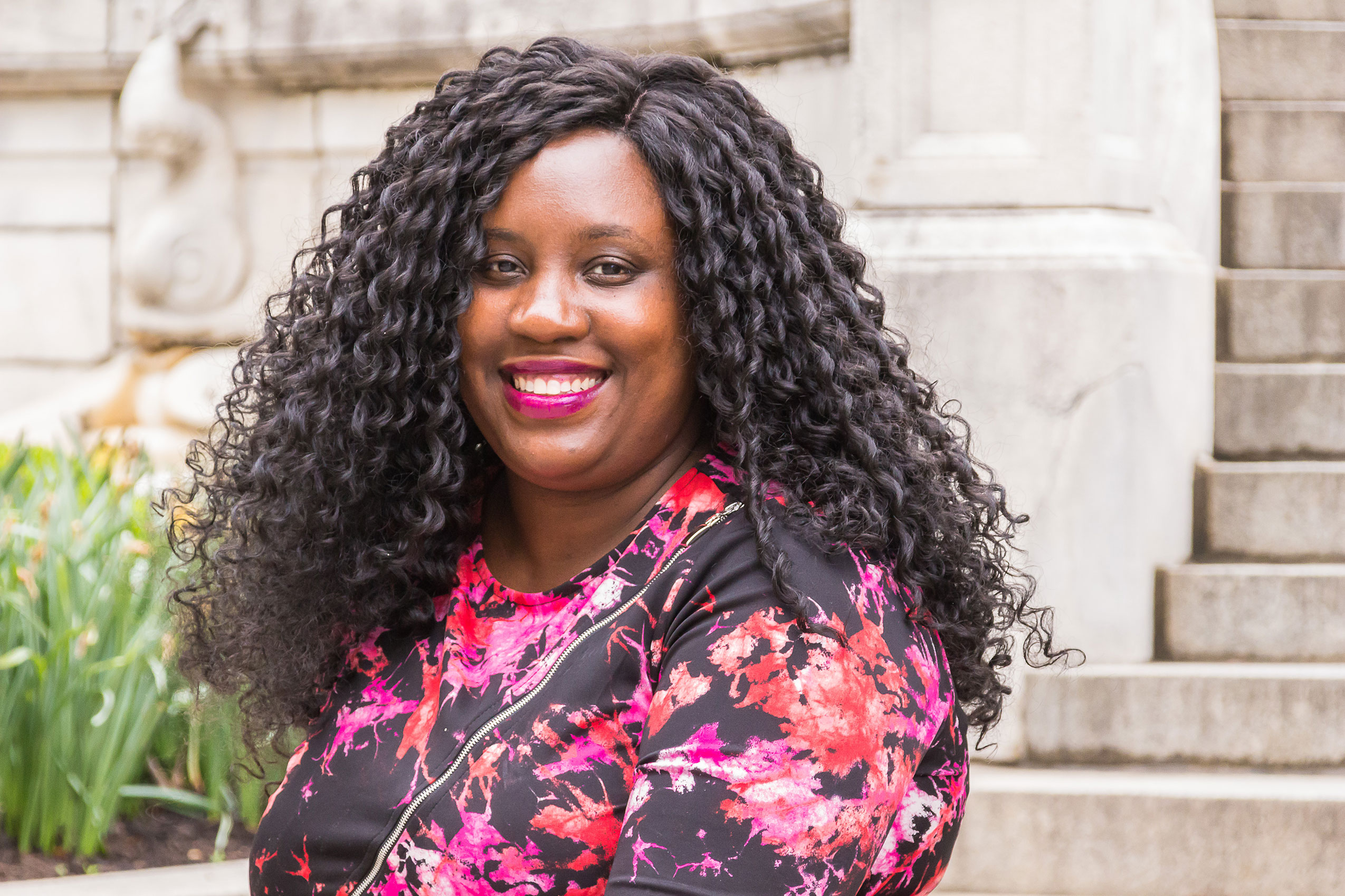 Name: Michelle Duberry
Innovation: A party bus and bar crawl to support black businesses around the city.
Age: 38
Home: Catonsville
Occupation:  Home Daycare Provider
Hobbies: Reading, Social Justice work, Drinking wine, has two kids
Fun Fact: Was born in Germany
A business owner drums up business for other black businesses.
"With everything going on in this country and the political climate, I wanted to do something to make a difference," says Michelle Duberry, a home daycare provider. The business owner and mother of two wanted to create an opportunity for black businesses to increase their visibility. But she was also looking for an opportunity to collectively make a change in her community. "If black businesses were more visible they would receive more business," she thought to herself. That's when she conceived the idea for Show your Love, a restaurant crawl spotlighting black businesses in Baltimore.
As a business owner, Duberry knows that word of mouth is the best publicity for any business. So, she gathered a bunch of folks together for a party bus tour of black owned establishments. With the revitalization of the City and surge of restaurants, people are often unaware of who actually owns the restaurants in their neighborhoods. The first bar crawl took place in Mt. Vernon and consisted of three African American owned restaurants: Flavor, Warehouse 518, and the Room.  "People didn't know those bars were in the area," said Duberry. And she wanted to get people talking, but more importantly patronizing those venues.
"With everything going on in this country and the political climate, I wanted to do something to make a difference"
The bar crawl is just the beginning for Duberry. "I want to incorporate it as much into my daily life as possible. We should support black owned businesses." 
She wants to plan a party bus tour to black owned boutiques and organize an event with African American vendors. "My ultimate goal would be for this concept to be used in other cities."