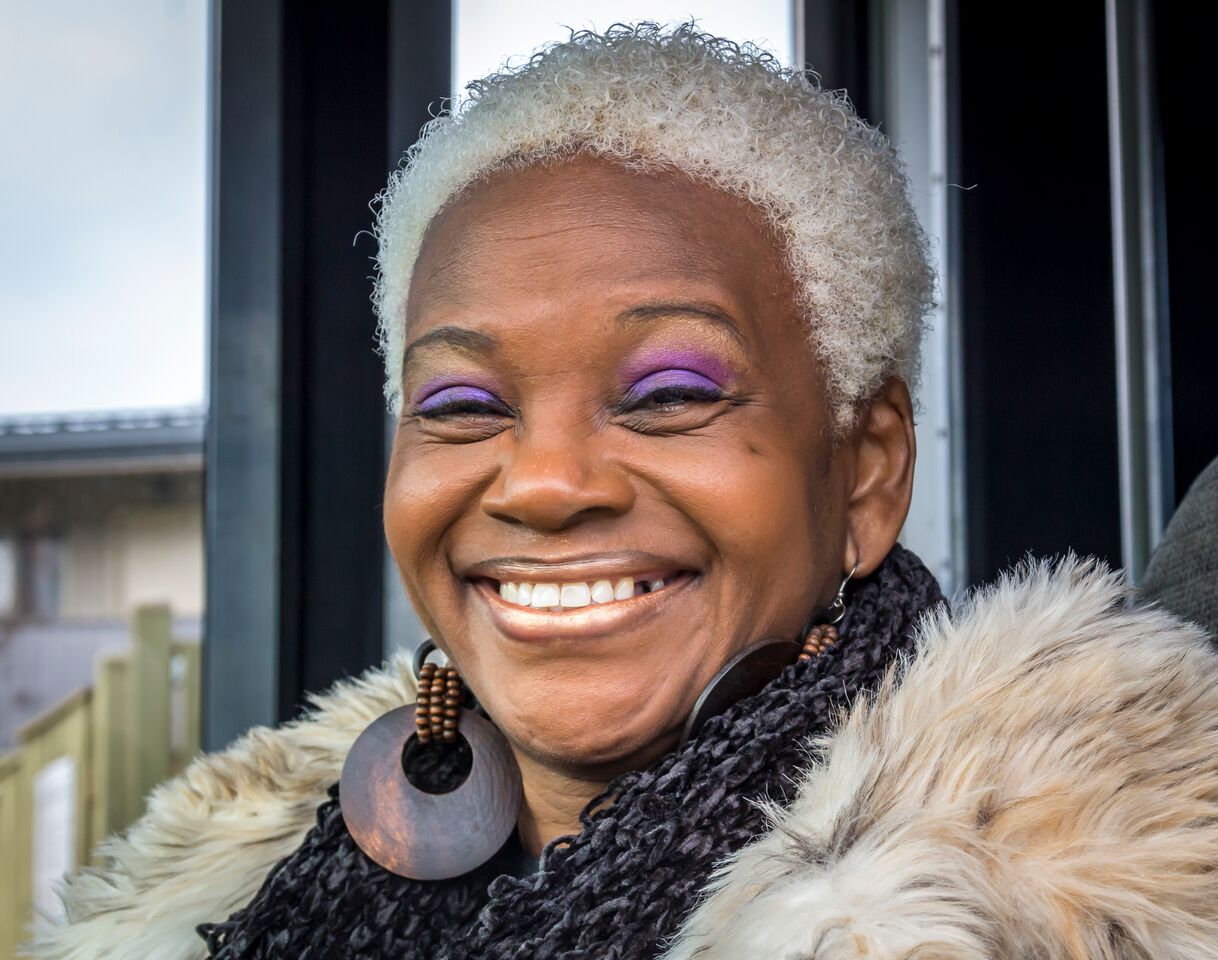 Driving Change
Fashion designer turned etiquette teacher, Linda Felder, keeps her mission moving.
By Jessica Bizik
Photography by Chris Crews
Linda Felder is the kind of social entrepreneur who proves if there's a will, there's a way.
Back in 2004, she cashed in her 401k from the Transportation Security Administration to launch a nonprofit called Linda Felder House of Etiquette—drawing on her early training as a seamstress and fashion designer to establish a school in Catonsville, Md., where she taught youth sewing, modeling, physical education, and etiquette.
"Etiquette is just a way of life—being able to communicate with others, go out to dinner at a nice restaurant, do well on a job interview, or travel anywhere in the world," she says. "It's the foundation that allows us to feel comfortable in all different environments."

Unfortunately, running the school became cost-prohibitive, as many parents could no longer afford the tuition or transportation to get their children to Linda's weekly lessons. So, for the next several years, she venue-hopped around Baltimore City—continuing to offer courses wherever she could rent viable space, while also going into public schools and and prisons.
"My desire was always to offer more—wanting students to be well-rounded under the Felder House," says Linda, who (for as long as she could afford it) brought in additional teachers specializing in dance, drama, karate, Black History, and Spanish. Other times, she was forced to rely on selling raffle tickets just to keep the lights on.
"It became clear that I needed to totally switch gears, if I wanted to keep reaching youth in our city," she says.
A friend mentioned to Linda that the Maryland Transportation Authority sometimes donates vans to worthy causes, so she took a chance and applied. After nearly two years of (polite but persistent) follow up, her prayers were answered.
"My contact from MTA called me and said, 'Linda, are you sitting down? Not only are you getting a van, you're getting the last van we have to offer. Come get your keys and your letter from the Governor!'" (Recently, that vehicle was damaged, so Linda has since purchased a replacement. "We need to keep this mission rolling," she says.)
Currently, Linda is fundraising to outfit her new Etiquette & Fashion On Wheels, a living classroom she can drive straight into underserved neighborhoods to teach kids an updated curriculum of etiquette, financial literacy, health awareness, and fashion technology.
"Troubled youth is the biggest threat to the future of the United States. But we know what the solution is: a relationship with a caring adult, teacher, mentor, coach, or parent," says Linda, who recently added cell phone etiquette and conflict resolution to her program.
"These days, children don't really know how to talk out their problems; they want to fight them out," she continues. "So we role play different responses to common situations, so they can see the value of using good etiquette in their real lives."