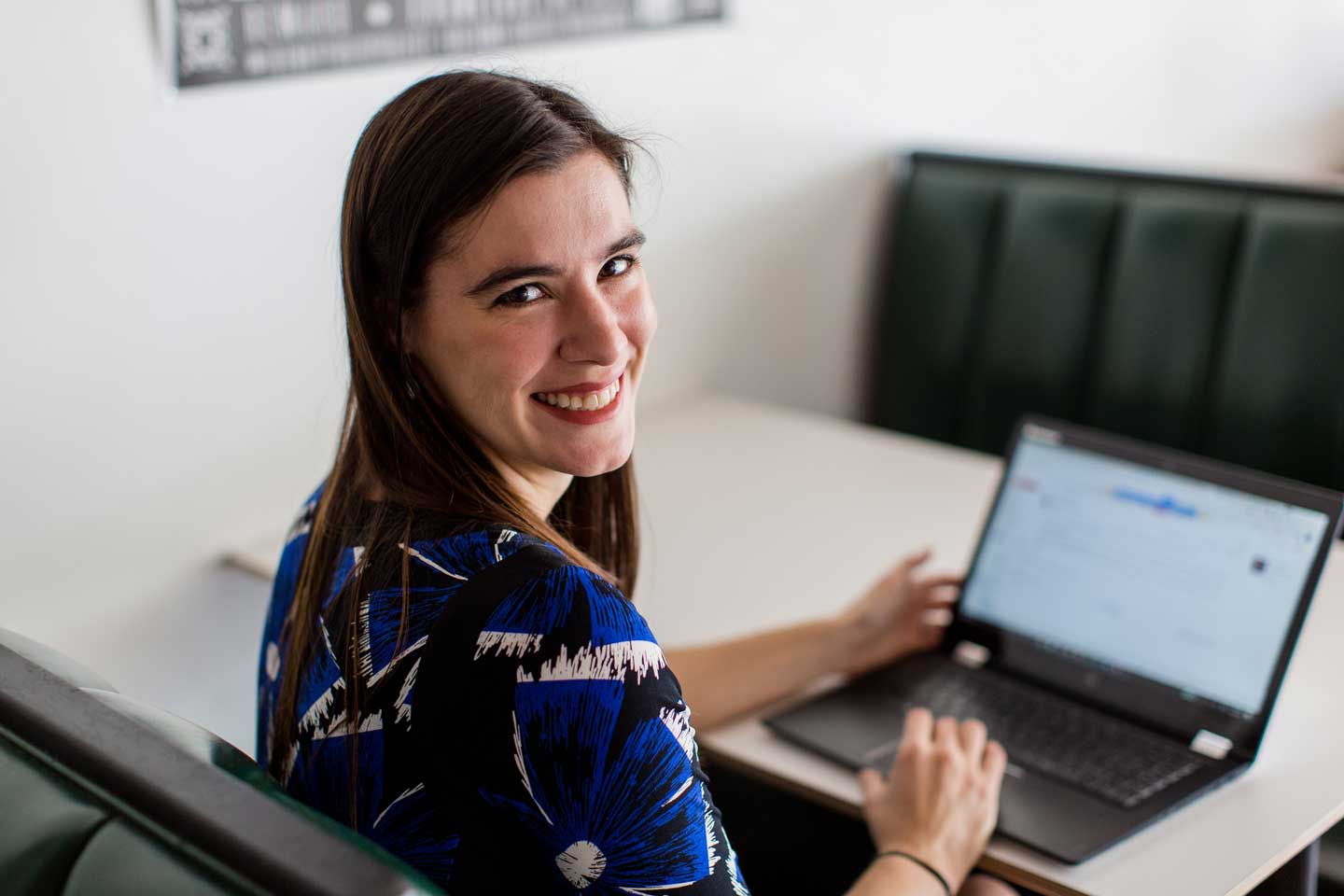 Name:
Lida Zlatic
Innovation: Creating an app to make foreign-language learning & teaching more efficient
Age: 30
Home: Charles Village
Occupation: Spanish Teacher, CEO of ClassTracks
Hobbies: Martial Arts, reading
Fun Fact: Spent first year of college at Oxford, didn't like it.
Twitter Handle: @LidaZlatic
Tracking Success from A to Z
A young teacher takes her brainchild from fledgling to adulthood.
By Lisa Simeone
Photography by Justin Tsucalas
At the start of a new school, teacher Lida Zlatic met a class of Baltimore City middle schoolers who had two years of Spanish under their belts. She wanted to assess their proficiency before starting her lesson plans, so she asked them to write down ten of their favorite Spanish words. Out of a class of over thirty students, not one of them could come up with a list of ten.
Zlatic was already an experienced teacher. She was also a decorated scholar. Born in what is now Croatia, in the former Yugoslavia, and raised in the U.S., she speaks three languages fluently and has working proficiency in three others. She was used to tackling problems and solving them. But she was shocked by what she found in that classroom. She also began to doubt language teaching methods in general. She started reading up on cognition, learning about the way the brain processes information, and interviewed hundreds of teachers.
"If you ask any foreign language teacher what the biggest time suck in the classroom is, they'll all say, 'vocabulary'. It takes up the most time, yet students don't retain it. I came up with a method that I later realized aligned with research on how to learn better."
Zlatic combined good old-fashioned flashcards with technological savvy. The result, after trial and error, was ClassTracks.
It allows you to track how your class did. It shows teacher and student what was easy, what was hard. You understand your own learning skills.
A simple, intuitive computer program, ClassTracks has been tested on everyone from fifth graders to adults. It not only works, says Zlatic, but it's deliberately data driven:
"It allows you to track how your class did. It shows teacher and student what was easy, what was hard. You understand your own learning skills."
But how is it different from Rosetta Stone, the popular language-learning software?
"Those middle-school students I told you about?" Zlatic says. "They had been using Rosetta Stone for two years. Rosetta Stone is great for adults who are self-motivated and highly educated, not for school kids."
ClassTracks launched in January 2015 in one classroom in California. Zlatic and her team got feedback and tweaked the product. A year later, they have an updated version. About 200 teachers around the country, including in Baltimore, are using it.
Zlatic thinks the program will be especially useful for ESOL – English for Speakers of Other Languages – classes. There are many immigrants in Baltimore, from all over the world, all learning English together for the first time. So how does a Ghanaian communicate with a Syrian communicate with a Guatemalan? Zlatic says ClassTracks will speed up the process.
"When I came to this country at age six," she recalls, "I knew only five words: 'Old MacDonald had a farm'. That's it."
But surely that was an icebreaker? After all, music is the universal language.
"Nope," she laughs, "I couldn't sing it. I'm tone-deaf!"
Tone-deaf or not, Zlatic has hit a high note with ClassTracks and hopes to expand its reach for learners of new languages everywhere.