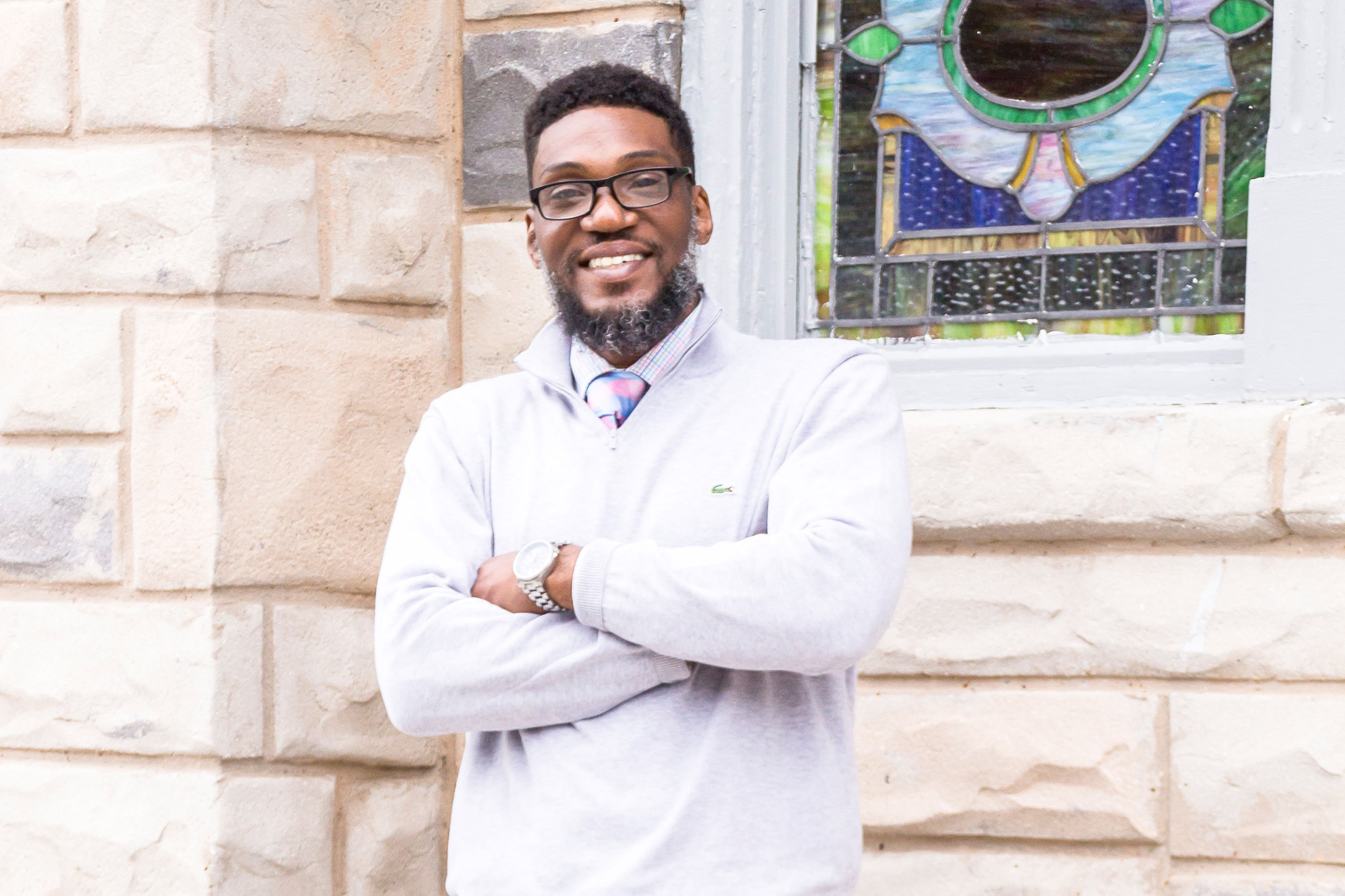 Name: Kendrick Staley
Innovation: Youth sports franchise and leadership development program
Age: 39
Home: Washington Village
Occupation: Business Development
Hobbies: Radio Controlled Helicopters and Reading…
Fun Fact: I love cooking.
Twitter Handle: @conscientiouscapitalist
Who's Going to Run this Town?
A Baltimore Businessman allows students to buy into their own sports franchise.
As a founding member of the 3rd Signal Brigade Honor Guard in Ft. Hood, Texas, Kendrick Staley knows what it means to be a leader. That's why the Forest Park High School graduate has created an opportunity to help young athletes hone in on their leadership and business skills.  The Front Office Sports Academy allows its youth to participate in sports but also operate the business.
Staley wants to give young people an opportunity to own part of the company. From selling apparel to managing the day-to-day operations, the students will learn how the business runs behind the scenes.  The students will be responsible for marketing and social media and even filming the sports events. "I had an opportunity early in life to try some things and see what it takes to create something," says Staley. And he hopes that by gathering hands-on experience, they will have a better understanding of what it actually takes to be of service to their communities. "We're taking things that were already there and teaching them how to use them."
"Ultimately, for these communities to reach the level of production to thrive, children from those communities have to learn to create and manage solutions."
The Front Office Sports Academy offers basketball, ballet, fitness mindfulness, golf and tennis. While the program mainly focuses on middle school students, it extends to students in the twelfth grade as well. The program will follow a program similar to the Harlem Children's Zone model, which includes ten-weeks until that allows children to choose their preference.
Staley is a fellow with the Bunting Neighborhood Leadership program, which helps emerging leaders in East Baltimore. "Ultimately, for these communities to reach the level of production to thrive, children from those communities have to learn to create and manage solutions."