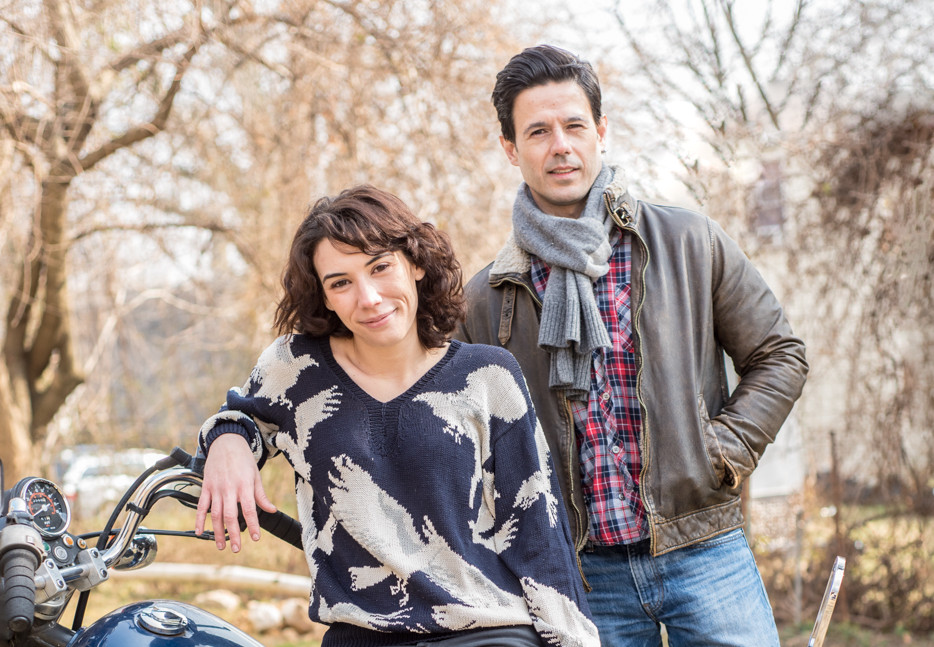 Julie Buisson & Mark Verdecia
Name:
Julie Buisson and Mark Verdecia
Innovation: Creating a sustainable food ecosystem in Baltimore with the help of local middle schoolers
Age: 26 (Julie); 41 (Mark)
Home: Better Waverly (Julie); Charles Village (Mark)
Occupation: Graduate Program Assistant, MICA (Julie); CEO, Alcamena Stem Cell Therapeutics, LLC; founder, Tallo & Flecha Consultants (Mark)
Hobbies: Reading, traveling, writing (Julie ); Rock climbing, motorcycles, volunteering at the aquarium (Mark)
Fun Fact: In lieu of soil, the duo uses mats made from coconut husks to grow their microgreens, which are served in several local restaurants.
Modernature is planting the seed for healthy eating in Baltimore middle school students by teaching them to become urban farmers.
By Jessica Bizik
Photography by Bob Reagan
Modernature co-founders Julie Buisson and Mark Verdecia met at Johns Hopkins University, when Verdecia was working on his MBA and and Buisson was pursuing a dual MBA/MFA in Design Leadership from Carey Business School and MICA.
"We bonded over our mutual love for urban farming," says Verdecia, the scientist of the two. "Now we're using biomimicry, permaculture and technology to develop sustainable growing systems that are open-source and easy-to-replicate so anyone can adopt them."
Translation: They grow hydroponic microgreens in a sterile, 14-foot trailer in Better Waverly. (And you can, too.)
"We produce special-seed products because they're more rare in the marketplace and don't compete with other local farmers," says Buisson, who developed great respect for farmers while traveling the country to interview dozens of them as a marketing consultant for an equipment manufacturer.
"Also, microgreens are nutrient-dense, packed with vitamins and flavor," adds Verdecia. "An ounce of broccoli microgreens is equivalent to a pound of its mature counterpart." (Try some on top of your next burger or pizza.)
Buisson recently visited a West Baltimore family center to hand out free samples. As she walked around with a tray of pretty pink amaranth, pea shoots, broccoli and kale, most of the adults waved her off with a no way, no how, no thank you. But the kids ate them up.
We bonded over our mutual love for urban farming.
"I swear it had something to do with their size," she says with a laugh. "Kids can relate to being small but mighty."
An energy-efficient lightbulb appeared over her head: Why not increase the Modernature's impact by teaching kids how to become urban farmers–and, potentially, ambassadors for eating green?
Enter the Living Pantry, an after-school program Buisson will test this spring at 901 Arts Center. Working with a rotation of four kids (ages 5 to 15) each month, she'll take over a spare closet in the repurposed rowhome and teach the students how to grow and harvest hydroponics. Then they'll celebrate with a simple cooking class incorporating the ingredients.
"Each child will get his or her own tray to nurture," says Buisson, who'll show them how to plant the seeds, operate the LED lights and watering system and even massage the baby buds.
"Gently caressing microgreens is proven to stimulate their growth," she says, adding that touch can also be good for the farmer. "There's just something therapeutic about connecting with another living thing."