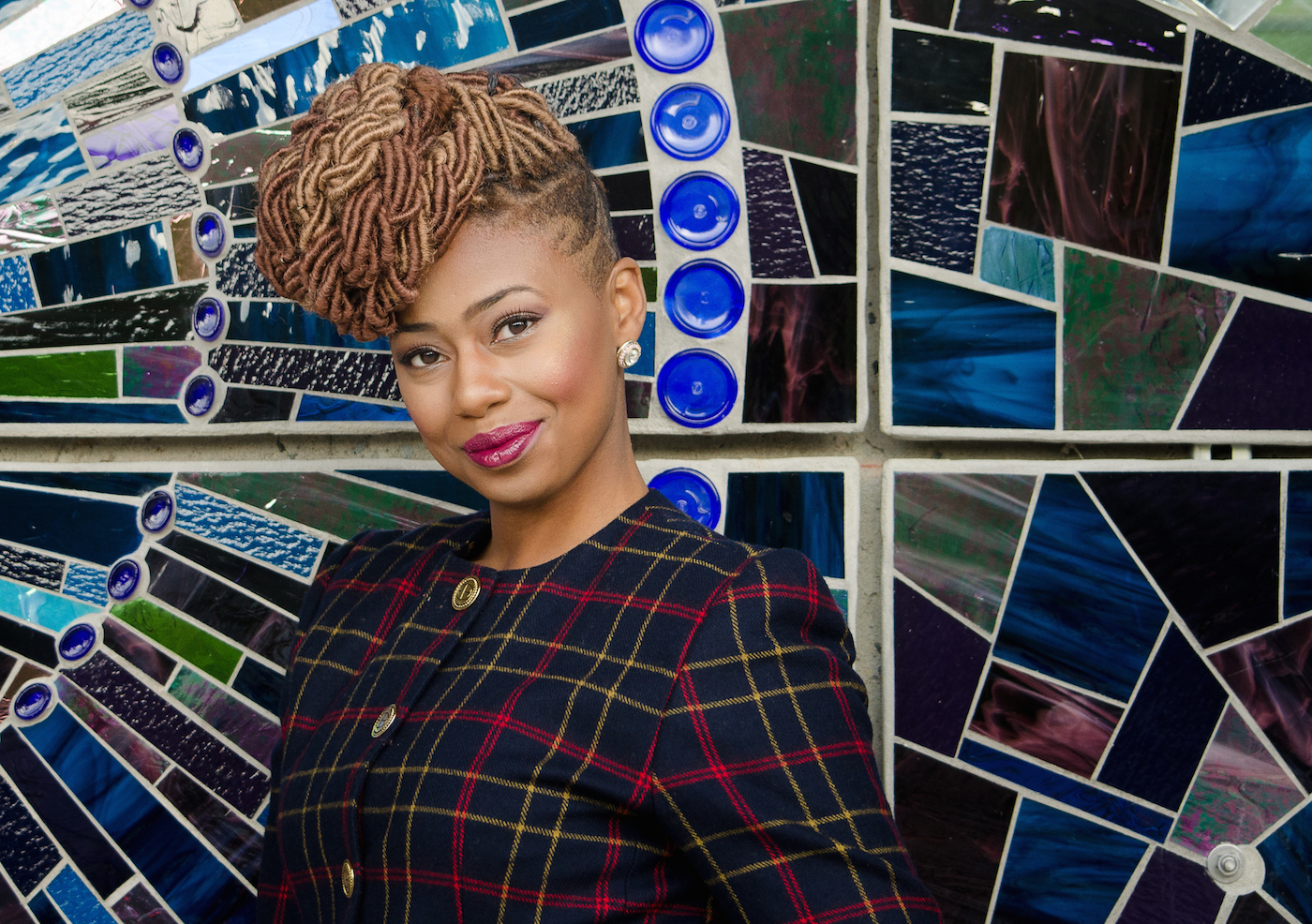 Name:
Ateira Griffin
Innovation:
Improving outcomes for girls by strengthening mother-daughter ties
Age:
29
Home:
Parkville
Occupation:
Dean of students, Baltimore Leadership School for Young Women
Hobbies:
Painting, singing, volunteering
Strengthening mother-daughter ties
Better family relationships as a path to better academic and social outcomes
By Michael Cross-Barnet
Photography by Megan Kelly
Ateira Griffin knows how hard it can be for women raising children alone. The Baltimore native was close to her own single mother but says that is sadly uncommon among the girls she shepherds as dean of students at the Baltimore Leadership School for Young Women, an all-girls public charter school in downtown Baltimore.
Too often, Griffin says, a girl sees her mother either as "a faraway person setting rules that they resent, or as a friend going overboard, not setting proper boundaries." Neither situation benefits young women looking to their mothers as role models, and Griffin believes girls' academic performance and social success suffer as a result. Changing that dynamic is the idea behind the project Griffin calls Building Our Nations' Daughters (BOND).
"What is keeping moms from creating meaningful relationships with their daughters? A lot of it is time."
"What is keeping moms from creating meaningful relationships with their daughters? A lot of it is time," Griffin says. Single mothers, overworked and stressed from running their households, seeing to their children's physical needs and sometimes working multiple jobs, can struggle to build the relationships that both child and adult wish they had.
Griffin, motivated by a class she took while getting her master's degree in secondary education at Johns Hopkins, started asking students at the Baltimore Leadership School about how they related to their mothers. Many said their moms were too busy or tired to do things like cooking, shopping, or just sitting and having a conversation. It got Griffin thinking: "What if there's an actual program that helps moms carve out that time for their daughters to get to do these activities, but also link it to practices at home?"
Recognizing that time pressure is a big part of the problem, Griffin plans to ask BOND participants to begin by committing to just two hours, once a month. Middle- school girls and their mothers will first meet in separate groups, then everyone together, for activities and workshops focused on building identity and strengthening bonds. The program will include professional counseling, peer support and connection to community resources.
Longer-term, Griffin, 29, hopes to evaluate whether BOND improves educational and social outcomes for her kids, with an eye toward replicating it citywide. For now, she plans to start with 25 mother- daughter pairs – and expects to have to turn people away.
"Every time I ask around, see how people would feel," she gets the same response: "I want to have a better relationship with my mom."